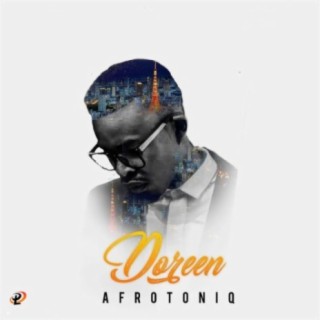 AfroToniQ
Current #2,425

All Time #3,051

Katleho V.T Bongo better known as AfroToniQ is a self taught Music Creator from Free State, Qwaqwa in South Africa.

He started his production career back in 2013 , He is still working hard till date to find that one song that will change his entire Career.

He started releasing singles in his home town which helped him gain followers from his hometown Qwaqwa and neighboring towns year by year .

He also released his first Extended Play back in 2018 titled Doreen named After his beloved Mother the genre of the EP was Gqom . As a versatile he is he started to join the Amapiano train , thats when He started gaining confidence and finding his own signature and going extra mile.

On the 29th of April 2020 he released an EP titled Broken Pieces the EP is doing very well then expected with a leading single FOHLOZA featuring talented female vocalists Gugu & Mamello (fŕom tearsofjoy accapela group) the song is yet to dominate the streets and make people are stay on their feet , the Single is already dominating the social media platforms with #KasiToKasiFohlozaChallenge .

AfroToniQ released his first ever Official Music video of the FOHLOZA song on the 25th of August 2020 on the Vevo channel and is doing very well on YOUTUBE.

He is also released his first Dance album titled DREAMSDONTDIE on his birthday 24 September 2020 on all digital platforms the album has 15 tracks wich is currently doing Good especially his leading single Ngyazthandela featuring Gugu and Djemba....more

Country : South Africa
Songs

(25)

Albums

(5)

Playlists

(0)
1

2

3

4

5

6

7

8

9

10

11

12

13

14

15

16

17

18

19

20

21

22

23

24

25
Listen to AfroToniQ's new songs including "Ngyazthandela ft. Gugu & Djemba", "Fohloza ft. Mamello_Tears of Joy & Gugu", "Qhawekazi ft. Gugu" and many more. Enjoy AfroToniQ's latest songs and explore the AfroToniQ's new music albums. If you want to download AfroToniQ songs MP3, use the Boomplay App to download the AfroToniQ songs for free. Discover AfroToniQ's latest songs, popular songs, trending songs all on Boomplay.
Katleho V.T Bongo better known as AfroToniQ is a self taught Music Creator from Free State, Qwaqwa in South Africa.

He started his production career back in 2013 , He is still working hard till date to find that one song that will change his entire Career.

He started releasing singles in his home town which helped him gain followers from his hometown Qwaqwa and neighboring towns year by year .

He also released his first Extended Play back in 2018 titled Doreen named After his beloved Mother the genre of the EP was Gqom . As a versatile he is he started to join the Amapiano train , thats when He started gaining confidence and finding his own signature and going extra mile.

On the 29th of April 2020 he released an EP titled Broken Pieces the EP is doing very well then expected with a leading single FOHLOZA featuring talented female vocalists Gugu & Mamello (fŕom tearsofjoy accapela group) the song is yet to dominate the streets and make people are stay on their feet , the Single is already dominating the social media platforms with #KasiToKasiFohlozaChallenge .

AfroToniQ released his first ever Official Music video of the FOHLOZA song on the 25th of August 2020 on the Vevo channel and is doing very well on YOUTUBE.

He is also released his first Dance album titled DREAMSDONTDIE on his birthday 24 September 2020 on all digital platforms the album has 15 tracks wich is currently doing Good especially his leading single Ngyazthandela featuring Gugu and Djemba.
New Comments(
0

)

What do you think of this artist?