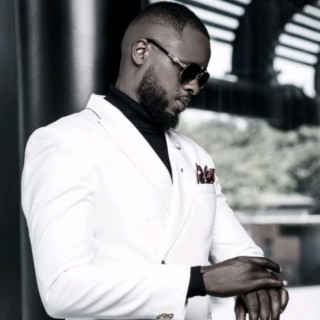 KB
Current #3,182

All Time #2,086

Yahya Kaba (born 20 June 1983), known professionally as Killa Beats or just KB, is a Zambian hip hop record producer and songwriter. KB is also the chief executive officer of his own label imprint, K-Amy Studio. Many of KB songs become very popular and trendy online with a great number of streaming and downloads on Boomplay.

Career
Kb's first full credit production work was in 2009 on "Doubting" for R&B singer Judy. After further work on Judy's Album and Alpha Romeo's album President, Kb became a prominent producer for R&B, hip hop and Afro Pop artists. In 2010 Kb produced Double Trouble Album that featured the late P-jay and B'flow. In 2013, Kb produced the hit single "Cry of a Woman" for B'flow, "Kazizi ni Kazizi for Tyce. In 2015 he Produced his first Album called My Diary, a compilation of songs from different artists. In 2018 he produced his second album Thankful.

Aside from the aforementioned artists, Kb's production credits from 2009 forward include work with T-sean, Roberto,Mr Veezy, Urban Hype, Izrael, Petersen. He is best known for being one of the judges on the MTN Music Scorer and Dreams Zambia.

KB started off as a Radio Presenter at Choice FM in 2004 where he worked with Tivo and Kaliwa. In 2005 he moved to QFM Radio where he worked till 2012. In that period he gained a lot of experience and went on to win best radio DJ in 2006. In that period he interviewed big names like Chilu Lemba, P-Square, Curtis Young, Hakainde Hichilema just to mention a few.

In 2013 he decided to take on a different challenge, by joining Muvi TV, where he co hosted the Breakfast with Costa Mwansa and Mumbi Kalimba. He also hosted a sports show with Isaac Chipwatanga.

Follow Boomplay and keep up-to-date with the latest KB songs and information.

Achievement
• In 2006 nominated for best radio DJ (QFM)
• In 2014 nominated for best Radio DJ and Music producer (Zambian Music Awards)
• In 2016 nominated for best music producer (Zambian Music Awards)...more

Country/Region : Zambia
Listen to KB's new songs including "Dear Baby Mama", "My Diary 13", "Nikumbuseni ft. Chile One Mr Zambia & Ston Chan Mwanalesa" and many more. Enjoy KB's latest songs and explore the KB's new music albums. If you want to download KB songs MP3, use the Boomplay App to download the KB songs for free. Discover KB's latest songs, popular songs, trending songs all on Boomplay.
Yahya Kaba (born 20 June 1983), known professionally as Killa Beats or just KB, is a Zambian hip hop record producer and songwriter. KB is also the chief executive officer of his own label imprint, K-Amy Studio. Many of KB songs become very popular and trendy online with a great number of streaming and downloads on Boomplay.

Career
Kb's first full credit production work was in 2009 on "Doubting" for R&B singer Judy. After further work on Judy's Album and Alpha Romeo's album President, Kb became a prominent producer for R&B, hip hop and Afro Pop artists. In 2010 Kb produced Double Trouble Album that featured the late P-jay and B'flow. In 2013, Kb produced the hit single "Cry of a Woman" for B'flow, "Kazizi ni Kazizi for Tyce. In 2015 he Produced his first Album called My Diary, a compilation of songs from different artists. In 2018 he produced his second album Thankful.

Aside from the aforementioned artists, Kb's production credits from 2009 forward include work with T-sean, Roberto,Mr Veezy, Urban Hype, Izrael, Petersen. He is best known for being one of the judges on the MTN Music Scorer and Dreams Zambia.

KB started off as a Radio Presenter at Choice FM in 2004 where he worked with Tivo and Kaliwa. In 2005 he moved to QFM Radio where he worked till 2012. In that period he gained a lot of experience and went on to win best radio DJ in 2006. In that period he interviewed big names like Chilu Lemba, P-Square, Curtis Young, Hakainde Hichilema just to mention a few.

In 2013 he decided to take on a different challenge, by joining Muvi TV, where he co hosted the Breakfast with Costa Mwansa and Mumbi Kalimba. He also hosted a sports show with Isaac Chipwatanga.

Follow Boomplay and keep up-to-date with the latest KB songs and information.

Achievement
• In 2006 nominated for best radio DJ (QFM)
• In 2014 nominated for best Radio DJ and Music producer (Zambian Music Awards)
• In 2016 nominated for best music producer (Zambian Music Awards)
New Comments(
28

)
FAQs about KB
Where is KB from?
He is from Zambia.
How to download songs of KB?
You can download songs of KB from Boomplay App for free.
Firstly, install Boomplay app on your mobile phone.
Secondly, navigate to the song you would like to download.
Thirdly, Tap on More > Download.