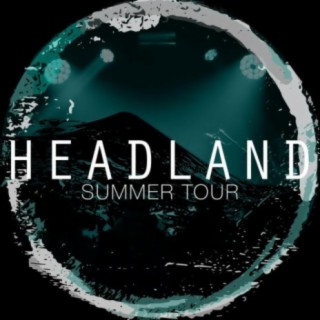 Headland
Current #99k+

All Time #123k

As far as bass-heavy music goes, you can't look past New Zealand's own Headland. The producer and DJ has made waves across the world playing at the mecca of bass music festivals, Outlook in Croatia, closing out the Moat stage, as well as Basscoast in Canada, opening for V.I.V.E.K and FIXATE across New Zealand, Electric Ave Festival in Christchurch and shows in Europe and America as well as spots on Rinse FM and Subtle FM. His style is bass music with a unique twist, offering up a techy, sci-fi flavour unlike any other.


Among his strong list of accolades is having his music released on iconic labels such as System Sound, ZamZam Sounds and Innamind Recordings' with a forthcoming release on its way. Back home in Christchurch, New Zealand he also has close ties with well-known sound systems, Eyesdown Sound and Subtle Sound System.


His connections in bass music run deep, collaborating with massive names such as Alix Perez and releasing on his label 1985. It's safe to say Headland has a large part to play in the resurgence and redefinition of Dubstep.


Praise of Headland:


"His productions have been celebrated for being dark and gloomy, and his sets are often in a similar vein. Headland's becoming an increasingly permanent fixture in London's rejuvenated dubstep scene."

Complex UK...more

Country/Region : Australia
Songs

(32)

Albums

(7)

Playlists

(0)
1

2

3

4

5

6

7

8

9

10

11

12

13

14

15

16

17

18

19

20

21

22

23

24

25

26

27

28

29

30

31

32
Listen to Headland's new songs including "Trade-off (Original Mix)", "Young Blood (Original Mix)", "Crux (Original Mix)" and many more. Enjoy Headland's latest songs and explore the Headland's new music albums. If you want to download Headland songs MP3, use the Boomplay App to download the Headland songs for free. Discover Headland's latest songs, popular songs, trending songs all on Boomplay.
As far as bass-heavy music goes, you can't look past New Zealand's own Headland. The producer and DJ has made waves across the world playing at the mecca of bass music festivals, Outlook in Croatia, closing out the Moat stage, as well as Basscoast in Canada, opening for V.I.V.E.K and FIXATE across New Zealand, Electric Ave Festival in Christchurch and shows in Europe and America as well as spots on Rinse FM and Subtle FM. His style is bass music with a unique twist, offering up a techy, sci-fi flavour unlike any other.


Among his strong list of accolades is having his music released on iconic labels such as System Sound, ZamZam Sounds and Innamind Recordings' with a forthcoming release on its way. Back home in Christchurch, New Zealand he also has close ties with well-known sound systems, Eyesdown Sound and Subtle Sound System.


His connections in bass music run deep, collaborating with massive names such as Alix Perez and releasing on his label 1985. It's safe to say Headland has a large part to play in the resurgence and redefinition of Dubstep.


Praise of Headland:


"His productions have been celebrated for being dark and gloomy, and his sets are often in a similar vein. Headland's becoming an increasingly permanent fixture in London's rejuvenated dubstep scene."

Complex UK
New Comments(
0

)

What do you think of this artist?
FAQs about Headland
Where is Headland from?
They are from Australia.
What are the latest songs of Headland?
The latest songs of Headland are Gaspar, Sour and Industry.
What are the best songs of Headland?
The best songs of Headland are Trade-off (Original Mix), Waitara and Levy (Original Mix).
What are the best albums of Headland?
The best albums of Headland are FKOFd026, Lost Track: New Zealand Soundtrack and Tasty Witch.
How to download songs of Headland?
You can download songs of Headland from Boomplay App for free.
Firstly, install Boomplay app on your mobile phone.
Secondly, navigate to the song you would like to download.
Thirdly, Tap on More > Download.