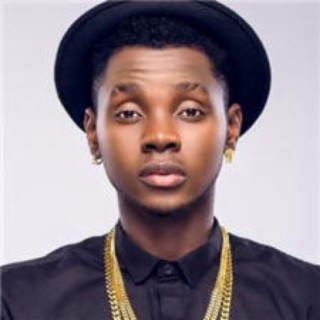 Kiss Daniel
Current #484

All Time #226

Kiss Daniel's warm, effervescent pop translated to his first national radio hit with 2014's "Woju," a song that scored a nomination for Hottest Single at the Nigeria Entertainment Awards the following year. It was included on his 2016 full-length debut, New Era. Then performing as Kiss Daniel, he rebranded as Kizz Daniel before going independent and issuing his second album, No Bad Songz, on his own Flyboy Inc label in 2018.

Born Oluwatobiloba Daniel Anidugbe, the Abeokuta native showed musical promise throughout his youth, though he didn't begin his music career until after graduating from university in 2013. Signed by G-Worldwide Entertainment under the stage name Kiss Daniel, he released his debut single, "Shoye," in May 2014 before rising to national prominence with his second single, "Woju." The song soon spawned a popular remix featuring Tiwa Savage and Davido. Following the release of another hit single, "Mama," Daniel issued his full-length debut, New Era, on G-Worldwide in May 2016. It debuted at number eight on the Billboard World Album Chart.

King of Love
After parting ways with his label and changing his moniker to Kiss Daniel, he started his own imprint, Flyboy Inc, and collaborated on singles with Wizkid ("For You") and Davido ("One Ticket") before issuing his sophomore album, No Bad Songz, in November 2018. Among the guests on the 20-track set were names like Diplo and Wretch 32. Continuing to collaborate with artists from the realms of electronic music, hip-hop, and Afro-pop, he was featured on "True" by Mayorkun in 2019. He presented his third studio album, King of Love, on Flyboy in June 2020....more

Country/Region : Nigeria
Listen to Kiss Daniel's new songs including "Yeba", "Mama", "Sofa" and many more. Enjoy Kiss Daniel's latest songs and explore the Kiss Daniel's new music albums. If you want to download Kiss Daniel songs MP3, use the Boomplay App to download the Kiss Daniel songs for free. Discover Kiss Daniel's latest songs, popular songs, trending songs all on Boomplay.
Kiss Daniel's warm, effervescent pop translated to his first national radio hit with 2014's "Woju," a song that scored a nomination for Hottest Single at the Nigeria Entertainment Awards the following year. It was included on his 2016 full-length debut, New Era. Then performing as Kiss Daniel, he rebranded as Kizz Daniel before going independent and issuing his second album, No Bad Songz, on his own Flyboy Inc label in 2018.

Born Oluwatobiloba Daniel Anidugbe, the Abeokuta native showed musical promise throughout his youth, though he didn't begin his music career until after graduating from university in 2013. Signed by G-Worldwide Entertainment under the stage name Kiss Daniel, he released his debut single, "Shoye," in May 2014 before rising to national prominence with his second single, "Woju." The song soon spawned a popular remix featuring Tiwa Savage and Davido. Following the release of another hit single, "Mama," Daniel issued his full-length debut, New Era, on G-Worldwide in May 2016. It debuted at number eight on the Billboard World Album Chart.

King of Love
After parting ways with his label and changing his moniker to Kiss Daniel, he started his own imprint, Flyboy Inc, and collaborated on singles with Wizkid ("For You") and Davido ("One Ticket") before issuing his sophomore album, No Bad Songz, in November 2018. Among the guests on the 20-track set were names like Diplo and Wretch 32. Continuing to collaborate with artists from the realms of electronic music, hip-hop, and Afro-pop, he was featured on "True" by Mayorkun in 2019. He presented his third studio album, King of Love, on Flyboy in June 2020.
FAQs about Kiss Daniel
Where is Kiss Daniel from?
He is from Nigeria.
How to download songs of Kiss Daniel?
You can download songs of Kiss Daniel from Boomplay App for free.
Firstly, install Boomplay app on your mobile phone.
Secondly, navigate to the song you would like to download.
Thirdly, Tap on More > Download.