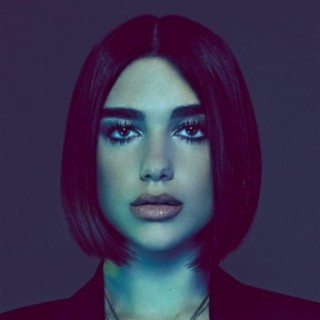 Dua Lipa
Current #1,281

All Time #1,900

Dua Lipa (born 22 August 1995) is an English singer amazing songwriter and a beautiful model. Many of Dua Lipa songs become very popular and trendy online with a great number of streaming and downloads on Boomplay.

Her musical career began at age 14 when she began covering songs by other artists on YouTube. In 2015, she was signed with Warner Music Group and released her first single soon after.

In December 2016, a documentary about Lipa was commissioned by The Fader magazine, titled See in Blue. In January 2017, she won the EBBA Public Choice Award. If the question about Dua Lipa Lipa's real name arises, just know that Dua Lipa's real name is Dua Lipa.

Career
Her self-titled debut studio album was released on 2 June 2017.

The album spawned seven singles, including two UK top-10 singles, Be the One and Idgaf, and the UK number-one single New Rules, which also reached number six in the US.

In 2018, Dua Lipa won two Brit Awards for British Female Solo Artist and British Breakthrough Act.

In 2013, Dua Lipa signed a contract with Tap Management, directed by Ben Mawson and Ed Millett, while working as a waitress in a cocktail bar.

She was introduced to Mawson by her lawyer, who discouraged her from signing another publishing deal that was offered to her. Subsequently, they offered her a monthly salary to leave her job and focus on recording music.

During one of the sessions, Dua Lipa co-wrote the song, Hotter than Hell, which would eventually lead to her signing a record deal with Warner Bros. Records in 2014. Since then, she has been in the limelight pushing out songs upon songs and winning awards with it.

Follow Boomplay and keep up-to-date with the latest Dua Lipa songs and information.

Dua Lipa Songs
• Future Nolstagia
• Dua Lipa
• My Heart
• Physical
• Hallucinate
• Fever
• We're Good

Dua Lipa songs are included in Boomplay music playlists. Search to stream and download Dua Lipa songs MP3/ single/ albums on the platform....more

Country/Region : United Kingdom
Listen to Dua Lipa's new songs including and many more. Enjoy Dua Lipa's latest songs and explore the Dua Lipa's new music albums. If you want to download Dua Lipa songs MP3, use the Boomplay App to download the Dua Lipa songs for free. Discover Dua Lipa's latest songs, popular songs, trending songs all on Boomplay.
Dua Lipa (born 22 August 1995) is an English singer amazing songwriter and a beautiful model. Many of Dua Lipa songs become very popular and trendy online with a great number of streaming and downloads on Boomplay.

Her musical career began at age 14 when she began covering songs by other artists on YouTube. In 2015, she was signed with Warner Music Group and released her first single soon after.

In December 2016, a documentary about Lipa was commissioned by The Fader magazine, titled See in Blue. In January 2017, she won the EBBA Public Choice Award. If the question about Dua Lipa Lipa's real name arises, just know that Dua Lipa's real name is Dua Lipa.

Career
Her self-titled debut studio album was released on 2 June 2017.

The album spawned seven singles, including two UK top-10 singles, Be the One and Idgaf, and the UK number-one single New Rules, which also reached number six in the US.

In 2018, Dua Lipa won two Brit Awards for British Female Solo Artist and British Breakthrough Act.

In 2013, Dua Lipa signed a contract with Tap Management, directed by Ben Mawson and Ed Millett, while working as a waitress in a cocktail bar.

She was introduced to Mawson by her lawyer, who discouraged her from signing another publishing deal that was offered to her. Subsequently, they offered her a monthly salary to leave her job and focus on recording music.

During one of the sessions, Dua Lipa co-wrote the song, Hotter than Hell, which would eventually lead to her signing a record deal with Warner Bros. Records in 2014. Since then, she has been in the limelight pushing out songs upon songs and winning awards with it.

Follow Boomplay and keep up-to-date with the latest Dua Lipa songs and information.

Dua Lipa Songs
• Future Nolstagia
• Dua Lipa
• My Heart
• Physical
• Hallucinate
• Fever
• We're Good

Dua Lipa songs are included in Boomplay music playlists. Search to stream and download Dua Lipa songs MP3/ single/ albums on the platform.
FAQs about Dua Lipa
Where is Dua Lipa from?
She is from United Kingdom.