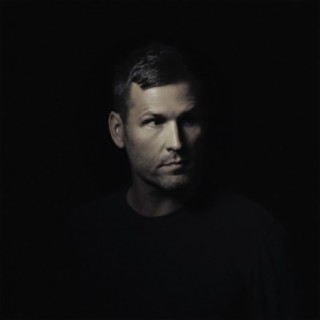 Kaskade
Current #99k+

All Time #20k

Grammy-nominated electronic producer Kaskade emerged as one of the most successful American progressive house DJs of the 2000s, pioneering the concept of Las Vegas residencies and selling out arenas across America. With his bright, uplifting dance anthems, he was a steady presence on the U.S. dance charts into the 2010s with Top Ten releases that included chart-toppers Fire & Ice (2011) and Atmosphere (2013). One year later, I Remember (2014) compiled the best of his Ultra years, after which he renewed his contract with the label and released Automatic (2015). During the late 2010s, Raddon began rounding up his singles work into a series of EPs titled Redux.

Born Ryan Gary Raddon in Chicago, he spent his early days not only as a DJ, but also as an A&R director and record store owner. In the late '90s, he familiarized himself with the rapidly changing electronic music scene, eventually finding that house music was the subgenre he loved best. He DJ'ed in both New York and Salt Lake City, where he would first produce tracks released on his own tiny label, Mechanized Records...more

Country/Region : United States
Songs

(0)

Albums

(0)

Playlists

(1)
Listen to Kaskade's new songs including and many more. Enjoy Kaskade's latest songs and explore the Kaskade's new music albums. If you want to download Kaskade songs MP3, use the Boomplay App to download the Kaskade songs for free. Discover Kaskade's latest songs, popular songs, trending songs all on Boomplay.
Grammy-nominated electronic producer Kaskade emerged as one of the most successful American progressive house DJs of the 2000s, pioneering the concept of Las Vegas residencies and selling out arenas across America. With his bright, uplifting dance anthems, he was a steady presence on the U.S. dance charts into the 2010s with Top Ten releases that included chart-toppers Fire & Ice (2011) and Atmosphere (2013). One year later, I Remember (2014) compiled the best of his Ultra years, after which he renewed his contract with the label and released Automatic (2015). During the late 2010s, Raddon began rounding up his singles work into a series of EPs titled Redux.

Born Ryan Gary Raddon in Chicago, he spent his early days not only as a DJ, but also as an A&R director and record store owner. In the late '90s, he familiarized himself with the rapidly changing electronic music scene, eventually finding that house music was the subgenre he loved best. He DJ'ed in both New York and Salt Lake City, where he would first produce tracks released on his own tiny label, Mechanized Records
New Comments(
0

)

What do you think of this artist?