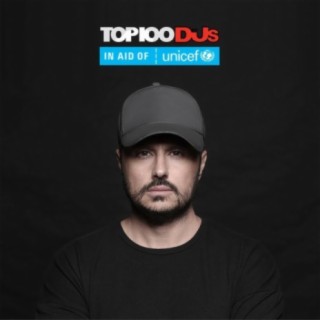 Daddy's Groove
Current #99k+

All Time #1.3m

The Daddy's Groove is a duo formed by Carlo Grieco and Peppe Folliero. Their sound waves between house and electro, confirming them as an absolute market music mover.
Their highlight spots can be stretched in a bunch of goals that sustain their solid of work over the years:
- Boys are essential part of David Guetta production team.
- In 2016 entered the DJMAG 100 as first time ever.
- Have co-produced and remixed music for Artist like Axwell to name one out of top 10.
- They have latest singles released alongside Bob Sinclar, Kryder, Tom Staar, and way more ones.
- They have scored several top10 positions on Beatport in a few months.
- Have been working with Pop acts like: Justin Bieber, Lady Gaga, Sia, Nicki Minaj, Celine Dion, Bruno Mars, Sean Paul, Usher and more.
- They are signed to SPINNIN' Rec as leader world wide Indipendent Label.
- They use to perform in Ibiza with a consistent number of shows at Pacha every summer, plus world tours all over.
….And this is just a to make a long story short !...more

Country/Region : Italy
Songs

(0)

Albums

(0)

Playlists

(0)
Listen to Daddy's Groove's new songs including and many more. Enjoy Daddy's Groove's latest songs and explore the Daddy's Groove's new music albums. If you want to download Daddy's Groove songs MP3, use the Boomplay App to download the Daddy's Groove songs for free. Discover Daddy's Groove's latest songs, popular songs, trending songs all on Boomplay.
The Daddy's Groove is a duo formed by Carlo Grieco and Peppe Folliero. Their sound waves between house and electro, confirming them as an absolute market music mover.
Their highlight spots can be stretched in a bunch of goals that sustain their solid of work over the years:
- Boys are essential part of David Guetta production team.
- In 2016 entered the DJMAG 100 as first time ever.
- Have co-produced and remixed music for Artist like Axwell to name one out of top 10.
- They have latest singles released alongside Bob Sinclar, Kryder, Tom Staar, and way more ones.
- They have scored several top10 positions on Beatport in a few months.
- Have been working with Pop acts like: Justin Bieber, Lady Gaga, Sia, Nicki Minaj, Celine Dion, Bruno Mars, Sean Paul, Usher and more.
- They are signed to SPINNIN' Rec as leader world wide Indipendent Label.
- They use to perform in Ibiza with a consistent number of shows at Pacha every summer, plus world tours all over.
….And this is just a to make a long story short !
New Comments(
0

)

What do you think of this artist?