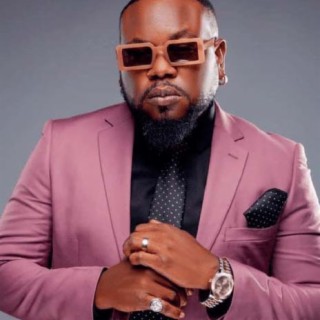 General Ozzy
Current #19.2k

All Time #19.5k

David Banda professionally known as General Ozzy is a Zambian recording artist and songwriter. Ozzy was nick-named "General" because of his unmatched love for music among his peers. He is not a military general but in the music fraternity, so he says.
GENERAL OZZY songs, like Generals Cry, become trendy online with a great number of streaming and downloads on Boomplay.

Career
His songs focus on real-life issues. Before he came into the limelight, Ozzy had tried to attend different music auditions, but he never won himself a recording deal.

Ozzy used to record his voice on tape, and it was in so doing that one of his earliest songs was aired on Radio Phoenix Hot Demo Action. With this effort, he continued to attend auditions until his determination paid off as music label Sling Beats signed him up.

His track "Osalila" became a household name in many entertainment houses because of the thrilling beats and the lyrics. Although "Osalila" was the people's favorite, Ozzy said he could single out "Chino Chalo" because it reflects what he has gone through.

Follow Boomplay and keep up-to-date with the latest GENERAL OZZY songs and information.

GENERAL OZZY songs are included in Boomplay music playlists. Search to stream and download GENERAL OZZY songs MP3/ single/ albums on the platform....more

Country/Region : Zambia
Songs

(36)

Albums

(2)

Playlists

(0)
1

2

3

4

5

6

7

8

9

10

11

12

13

14

15

16

17

18

19

20

21

22

23

24

25

26

27

28

29

30

31

32

33

34

35

36
Listen to General Ozzy's new songs including "I Dont Care ft. Wezi", "My Baby", "Pick up the Phone ft. Daev" and many more. Enjoy General Ozzy's latest songs and explore the General Ozzy's new music albums. If you want to download General Ozzy songs MP3, use the Boomplay App to download the General Ozzy songs for free. Discover General Ozzy's latest songs, popular songs, trending songs all on Boomplay.
David Banda professionally known as General Ozzy is a Zambian recording artist and songwriter. Ozzy was nick-named "General" because of his unmatched love for music among his peers. He is not a military general but in the music fraternity, so he says.
GENERAL OZZY songs, like Generals Cry, become trendy online with a great number of streaming and downloads on Boomplay.

Career
His songs focus on real-life issues. Before he came into the limelight, Ozzy had tried to attend different music auditions, but he never won himself a recording deal.

Ozzy used to record his voice on tape, and it was in so doing that one of his earliest songs was aired on Radio Phoenix Hot Demo Action. With this effort, he continued to attend auditions until his determination paid off as music label Sling Beats signed him up.

His track "Osalila" became a household name in many entertainment houses because of the thrilling beats and the lyrics. Although "Osalila" was the people's favorite, Ozzy said he could single out "Chino Chalo" because it reflects what he has gone through.

Follow Boomplay and keep up-to-date with the latest GENERAL OZZY songs and information.

GENERAL OZZY songs are included in Boomplay music playlists. Search to stream and download GENERAL OZZY songs MP3/ single/ albums on the platform.
New Comments(
0

)

What do you think of this artist?