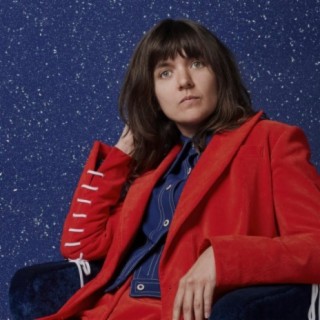 Courtney Barnett
Current #99k+

All Time #386.6k

An indie singer/songwriter recognized for her loose, gritty power-trio presentation, sharp lyrics, and deadpan conversational delivery, Courtney Barnett emerged in 2012 with the self-released EP I've Got a Friend Called Emily Ferris. It garnered critical praise in her native Australia, and she soon won the positive attention of critics in the U.S., U.K., and elsewhere with the follow-up, 2013's How to Carve a Carrot into a Rose. Her full-length debut, Sometimes I Sit and Think, and Sometimes I Just Sit, proved to be her commercial breakthrough, landing in the U.S. Top 20 and Top Five in Australia and leading to nominations from both the Grammys (Best New Artist) and Brit Awards (International Female Solo Artist). In Australia, she took home the prizes for best female and breakthrough artist at the ARIAs. Her second LP, Tell Me How You Really Feel, became her highest-charting yet in Australia, reaching number two on the album chart upon its release in 2018

...more

Country/Region : Australia
Songs

(0)

Albums

(0)

Playlists

(1)
Listen to Courtney Barnett's new songs including and many more. Enjoy Courtney Barnett's latest songs and explore the Courtney Barnett's new music albums. If you want to download Courtney Barnett songs MP3, use the Boomplay App to download the Courtney Barnett songs for free. Discover Courtney Barnett's latest songs, popular songs, trending songs all on Boomplay.
An indie singer/songwriter recognized for her loose, gritty power-trio presentation, sharp lyrics, and deadpan conversational delivery, Courtney Barnett emerged in 2012 with the self-released EP I've Got a Friend Called Emily Ferris. It garnered critical praise in her native Australia, and she soon won the positive attention of critics in the U.S., U.K., and elsewhere with the follow-up, 2013's How to Carve a Carrot into a Rose. Her full-length debut, Sometimes I Sit and Think, and Sometimes I Just Sit, proved to be her commercial breakthrough, landing in the U.S. Top 20 and Top Five in Australia and leading to nominations from both the Grammys (Best New Artist) and Brit Awards (International Female Solo Artist). In Australia, she took home the prizes for best female and breakthrough artist at the ARIAs. Her second LP, Tell Me How You Really Feel, became her highest-charting yet in Australia, reaching number two on the album chart upon its release in 2018
New Comments(
0

)

What do you think of this artist?