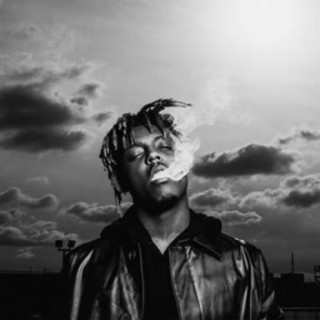 Juice WRLD
Current #0

All Time #80

Jarrad Antohny Higgins popularly known as Juice Wrld was an American Rapper, singer and Song writer. He was born on the 2nd of December 1998 in Chicago, Illinois. In 1999, he was relocated to Homewood, Illinois, where he went to Homewood-Flossmoor High School and graduated in 2017. He was raised in a Christian home with a mother who initially forbade him from listening to secular music.

He started doing music in his freshman year in High School, when he got to his sophomore year, he began thinking about pursuing music as a career. While in his second year in high school, he began recording songs on his mobile phone, which he posted to his SoundCloud. By then he had started being devoted to rapping.

In 2017, he released his first official studio produced track "Too Much Cash'', while also working in a factory, though got dismissed within two weeks because he was not satisfied with the job. He then joined internet Collective Money and released his debut full-length EP, 9 9 9, on 15th June 2017, with the song "Lucid Dreams", which made him outstanding and increased his followers greatly.

He later signed to a record label known as "Grade A Production".In December 2017, he released the three-song EP "Nothing's Different". In 2018 he signed to Interscope Records for $3,000,000. Juice Wrld's song "All Girls Are The Same" quickly became a hit, and he received a "Best New Music" designation from Pitchfork. Juice Wrld's songs "Lucid Dreams" and "All Girls Are The Same" were his first songs to enter the Billboard Chart, and they debuted at number 74 and 92 respectively, on the Billboard Hot 100.

On 17th January 2020, Higgins' first posthumous appearance was on Eminem's track "Godzilla", which made a great success and peaked at number 3 on the Billboard Hot 100.

On May 28, he re-released an album to commemorate its third anniversary; the re-release includes two Juice Wrld's new songs, one titled "734" and the other being a remix of "Lucid Dreams" featuring Lil Uzi Vert....more

Country/Region : United States
Listen to Juice WRLD's new songs including "Mr Heartbreak", and many more. Enjoy Juice WRLD's latest songs and explore the Juice WRLD's new music albums. If you want to download Juice WRLD songs MP3, use the Boomplay App to download the Juice WRLD songs for free. Discover Juice WRLD's latest songs, popular songs, trending songs all on Boomplay.
Jarrad Antohny Higgins popularly known as Juice Wrld was an American Rapper, singer and Song writer. He was born on the 2nd of December 1998 in Chicago, Illinois. In 1999, he was relocated to Homewood, Illinois, where he went to Homewood-Flossmoor High School and graduated in 2017. He was raised in a Christian home with a mother who initially forbade him from listening to secular music.

He started doing music in his freshman year in High School, when he got to his sophomore year, he began thinking about pursuing music as a career. While in his second year in high school, he began recording songs on his mobile phone, which he posted to his SoundCloud. By then he had started being devoted to rapping.

In 2017, he released his first official studio produced track "Too Much Cash'', while also working in a factory, though got dismissed within two weeks because he was not satisfied with the job. He then joined internet Collective Money and released his debut full-length EP, 9 9 9, on 15th June 2017, with the song "Lucid Dreams", which made him outstanding and increased his followers greatly.

He later signed to a record label known as "Grade A Production".In December 2017, he released the three-song EP "Nothing's Different". In 2018 he signed to Interscope Records for $3,000,000. Juice Wrld's song "All Girls Are The Same" quickly became a hit, and he received a "Best New Music" designation from Pitchfork. Juice Wrld's songs "Lucid Dreams" and "All Girls Are The Same" were his first songs to enter the Billboard Chart, and they debuted at number 74 and 92 respectively, on the Billboard Hot 100.

On 17th January 2020, Higgins' first posthumous appearance was on Eminem's track "Godzilla", which made a great success and peaked at number 3 on the Billboard Hot 100.

On May 28, he re-released an album to commemorate its third anniversary; the re-release includes two Juice Wrld's new songs, one titled "734" and the other being a remix of "Lucid Dreams" featuring Lil Uzi Vert.
FAQs about Juice WRLD
Where is Juice WRLD from?
He is from United States.
What are the latest songs of Juice WRLD?
The latest songs of Juice WRLD are Face 2 Face and In My Head.
What are the best songs of Juice WRLD?
The best songs of Juice WRLD are Stay High, Wishing Well and All Girls Are The Same.
What are the best albums of Juice WRLD?
The best albums of Juice WRLD are Legends Never Die, Goodbye & Good Riddance and Fighting Demons (Digital Deluxe).
How to download songs of Juice WRLD?
You can download songs of Juice WRLD from Boomplay App for free.
Firstly, install Boomplay app on your mobile phone.
Secondly, navigate to the song you would like to download.
Thirdly, Tap on More > Download.