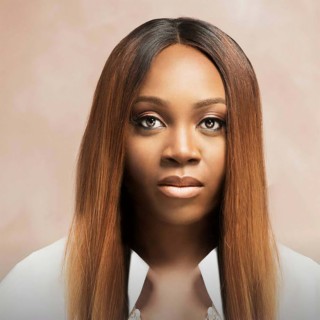 Glowreeyah Braimah
Current #2,982

All Time #1,428

Glowreeyah Braimah is a kaleidoscope of colours.

She is a dynamic and charming personality with a unique life-path and an uncanny ability to authentically connect with a transgenerational audience.

Her gifts reach across a wide range of sectors. 

Glowreeyah glows beyond boundaries as a distinct Songwriter/Recording Artiste ; a Creativepreneur ( through her Creative Consultancy Business) ; a hearty Humanitarian and Social Impact Advocate (through her 'Starbeam Foundation');  a Lawyer (with vast experience in Brand Communications, Corporate Social Responsibility, Regulatory Services and  Stakeholder Management); an insightful Speaker (as a guest on Daystar TV USA, CBN USA and other inspirational platforms); a witty Writer and a young-at-heart futuristic Pace-setter (through her 'Zidata' mentoring hub for children and young people).

Glowreeyah is very passionate in her expression of faith and in the demonstration of her love for people. 

Glowreeyah is a multifaceted blessing!...more

Country : Nigeria
Songs

(17)

Albums

(2)

Playlists

(1)
1

2

3

4

5

6

7

8

9

10

11

12

13

14

15

16

17
Listen to Glowreeyah Braimah's new songs including "Miracle Worker ft. Nathaniel Bassey", "Covenant Keeper", "Exalted" and many more. Enjoy Glowreeyah Braimah's latest songs and explore the Glowreeyah Braimah's new music albums. If you want to download Glowreeyah Braimah songs MP3, use the Boomplay App to download the Glowreeyah Braimah songs for free. Discover Glowreeyah Braimah's latest songs, popular songs, trending songs all on Boomplay.
Glowreeyah Braimah is a kaleidoscope of colours.

She is a dynamic and charming personality with a unique life-path and an uncanny ability to authentically connect with a transgenerational audience.

Her gifts reach across a wide range of sectors. 

Glowreeyah glows beyond boundaries as a distinct Songwriter/Recording Artiste ; a Creativepreneur ( through her Creative Consultancy Business) ; a hearty Humanitarian and Social Impact Advocate (through her 'Starbeam Foundation');  a Lawyer (with vast experience in Brand Communications, Corporate Social Responsibility, Regulatory Services and  Stakeholder Management); an insightful Speaker (as a guest on Daystar TV USA, CBN USA and other inspirational platforms); a witty Writer and a young-at-heart futuristic Pace-setter (through her 'Zidata' mentoring hub for children and young people).

Glowreeyah is very passionate in her expression of faith and in the demonstration of her love for people. 

Glowreeyah is a multifaceted blessing!
New Comments(
14

)