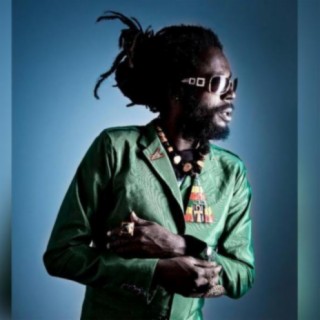 Jah Bouks
Current #99k+

All Time #33.4k

Worin Gerol Shaw known also as Boukie or JAH BOUKS was born in St. Thomas in a community known as Winchester. He started doing music from the age of 12 years old. He left St. Thomas and came to Port more, where he has done a lot of community stage shows in and around the Municipality and his home away from home, Gregory Park. Early memories linger on his soulful deliveries at after work jam sessions at the Cactus Nigh Club where he commanded and in many instances equaled popular favourites done by other artistes.

In time Boukie started to pen his own music and plot his own discourses and has consistently represented diasporic expressions of Unity, Rastafari, Africa, Equality, Love and Positivity. His music has taken him into youth empowerment, juvenile rehabilitation and community renewal as he pairs music for national and world development. Jah Bouks recognizes his role and stands diligently in the trajectory of Reggae Righteousness set by the foremothers and fathers of the freedom sound as he often expresses an ites in Peter Tosh, Burning Spear and Everton Blender.

Welcome Jah Bouks now on the scene with his latest single and video Angola on the Sunizes Entertainment label.

Illey, Yes Rasta, As I would say !!!...more

Country : Jamaica
Songs

(4)

Albums

(2)

Playlists

(1)
Listen to Jah Bouks's new songs including "Black Bwoy (Let Mi Guh)", "Never", "Mount Zion" and many more. Enjoy Jah Bouks's latest songs and explore the Jah Bouks's new music albums. If you want to download Jah Bouks songs MP3, use the Boomplay App to download the Jah Bouks songs for free. Discover Jah Bouks's latest songs, popular songs, trending songs all on Boomplay.
Worin Gerol Shaw known also as Boukie or JAH BOUKS was born in St. Thomas in a community known as Winchester. He started doing music from the age of 12 years old. He left St. Thomas and came to Port more, where he has done a lot of community stage shows in and around the Municipality and his home away from home, Gregory Park. Early memories linger on his soulful deliveries at after work jam sessions at the Cactus Nigh Club where he commanded and in many instances equaled popular favourites done by other artistes.

In time Boukie started to pen his own music and plot his own discourses and has consistently represented diasporic expressions of Unity, Rastafari, Africa, Equality, Love and Positivity. His music has taken him into youth empowerment, juvenile rehabilitation and community renewal as he pairs music for national and world development. Jah Bouks recognizes his role and stands diligently in the trajectory of Reggae Righteousness set by the foremothers and fathers of the freedom sound as he often expresses an ites in Peter Tosh, Burning Spear and Everton Blender.

Welcome Jah Bouks now on the scene with his latest single and video Angola on the Sunizes Entertainment label.

Illey, Yes Rasta, As I would say !!!
New Comments(
0

)

What do you think of this artist?