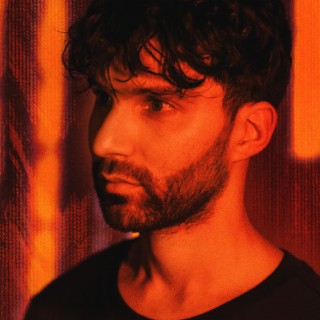 R3HAB
Current #99k+

All Time #22.7k

adil El Ghoul is a DJ and producer of Moroccan descent, professionally known as R3HAB. To date, El Ghoul's creative efforts landed him over two billion Spotify streams, making him the most streamed Dutch artist abroad as well as cementing his name in the global Top 130 of most streamed artists on Spotify.
After scoring his first breakthrough with 'Mrkrsft' alongside Dutch DJ and producer Hardwell, El Ghoul remixed Afrojack, Pitbull and Ne-Yo's 'Give Me Everything'. His take on the record led to remix requests from the likes of Lady Gaga, Jennifer Lopez and Tiësto. Since, El Ghoul has created remixes for the likes of P!nk, Taylor Swift, Madonna, Rihanna, Drake, Coldplay, Calvin Harris, Maroon 5, The Chainsmokers, Bruno Mars and more.
In 2016, El Ghoul decided to release all of his music on his own label, CYB3RPVNK. On this label, he launched both of his albums, 'Trouble' (2016) and 'The Wave' (2018), gaining him almost one billion streams....more

Boom ID : 113245385 Country : Netherlands Gender : Male
Songs

(0)

Albums

(0)

Playlists

(2)
Listen to R3HAB's new songs including and many more. Enjoy R3HAB's latest songs and explore the R3HAB's new music albums. If you want to download R3HAB songs MP3, use the Boomplay App to download the R3HAB songs for free. Discover R3HAB's latest songs, popular songs, trending songs all on Boomplay.
adil El Ghoul is a DJ and producer of Moroccan descent, professionally known as R3HAB. To date, El Ghoul's creative efforts landed him over two billion Spotify streams, making him the most streamed Dutch artist abroad as well as cementing his name in the global Top 130 of most streamed artists on Spotify.
After scoring his first breakthrough with 'Mrkrsft' alongside Dutch DJ and producer Hardwell, El Ghoul remixed Afrojack, Pitbull and Ne-Yo's 'Give Me Everything'. His take on the record led to remix requests from the likes of Lady Gaga, Jennifer Lopez and Tiësto. Since, El Ghoul has created remixes for the likes of P!nk, Taylor Swift, Madonna, Rihanna, Drake, Coldplay, Calvin Harris, Maroon 5, The Chainsmokers, Bruno Mars and more.
In 2016, El Ghoul decided to release all of his music on his own label, CYB3RPVNK. On this label, he launched both of his albums, 'Trouble' (2016) and 'The Wave' (2018), gaining him almost one billion streams.
New Comments(
7

)