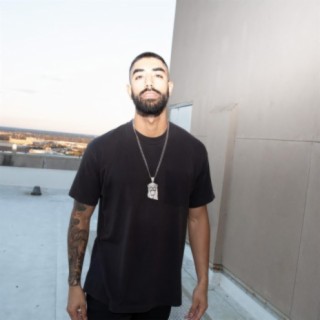 Ape Drums
Current #99k+

All Time #312.2k

Eric Alberto-Lopez, known to the world as Ape Drums, is a Houston-born, Miami-based record producer, DJ, and musician. Ape's signature sound mixing caribbean and latin inspired riddims with a big room sensibility has led Ape to collab with everyone from Lil Uzi Vert to Pitbull- and has been called upon to remix songs from a wide range of genres and artists including AlunaGeorge, Sean Paul, and Yellow Claw. Ape's first single, Bashment, took the world by storm in 2014 with it's unique fusion of electronic and dancehall sounds. The track set a course not just for Ape Drums but for the genre as a whole, cementing Ape Drums as an innovator and tastemaker in the electronic music scene. By the time legendary director Spike Jonze selected Ape Drums' song, Mutant Brain, to be featured in his worldwide Kenzo campaign in 2016, it was apparent that the Ape Drums sound was not only slowly taking over the dance genre, but steadily making its way to the forefront of popular music

...more

Country/Region : United States
Songs

(6)

Albums

(1)

Playlists

(1)
Listen to Ape Drums's new songs including "Turn It Up Again (Darren Marshall Remix) ft. Alterego & Baldylox", "Turn It Up Again (Stanny Abram Remix) ft. Alterego & Baldylox", "Turn It Up Again (Harold-Alexis 2nd Place Remix) ft. Alterego & Baldylox" and many more. Enjoy Ape Drums's latest songs and explore the Ape Drums's new music albums. If you want to download Ape Drums songs MP3, use the Boomplay App to download the Ape Drums songs for free. Discover Ape Drums's latest songs, popular songs, trending songs all on Boomplay.
Eric Alberto-Lopez, known to the world as Ape Drums, is a Houston-born, Miami-based record producer, DJ, and musician. Ape's signature sound mixing caribbean and latin inspired riddims with a big room sensibility has led Ape to collab with everyone from Lil Uzi Vert to Pitbull- and has been called upon to remix songs from a wide range of genres and artists including AlunaGeorge, Sean Paul, and Yellow Claw. Ape's first single, Bashment, took the world by storm in 2014 with it's unique fusion of electronic and dancehall sounds. The track set a course not just for Ape Drums but for the genre as a whole, cementing Ape Drums as an innovator and tastemaker in the electronic music scene. By the time legendary director Spike Jonze selected Ape Drums' song, Mutant Brain, to be featured in his worldwide Kenzo campaign in 2016, it was apparent that the Ape Drums sound was not only slowly taking over the dance genre, but steadily making its way to the forefront of popular music
New Comments(
0

)

What do you think of this artist?