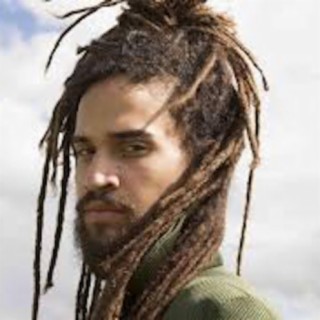 Keznamdi
Current #15.1k

All Time #5,413

Born in Kingston, Jamaica, he remained surrounded by music as mom and dad led the iconic reggae outfit Chakula. By five-years-old, he contributed his first track "Mix A Color" to the Save the World children's compilation and turned heads locally.
In 2017, he dropped the Skyline Levels, Vol. 1 EP and headlined his own sold out tour, packing venues everywhere. Calling the project Skyline Levels proved important as that's how he defines his music. He notably shot the video for "Father Protect Me" in South Central Los Angeles, telling a powerful story. Next up, the project's triumphant single "Victory" [feat. Chronixx] scored over 1.2 million YouTube views and half-a-million streams.
Following a string of successful projects, tens of millions of streams, and critical acclaim, Keznamdi delivered a definitive body of work in the form of his 2020 full-length debut, Bloodline. Throughout 2018 and 2019, he recorded the full-length in Jamaica, mixed in Miami, and mastered at Abbey Road Studios in London. Along the way, his vision crystallized with universal ambition. Fittingly, he opens the album with "Skyline Drive." Sunny acoustic guitar and samples of sirens and smoking underscore his bouncy delivery as he welcomes listeners to his old stomping grounds. Elsewhere, "City Lock" [feat. Tory Lanez] tempers his rapid cadence with a robust beat. It climaxes on a hypnotic and harmonic cameo from multi-platinum recording artist Tory, adding another dimension to this buoyant banger....more

Country/Region : Jamaica
Songs

(39)

Albums

(9)

Playlists

(0)
1

2

3

4

5

6

7

8

9

10

11

12

13

14

15

16

17

18

19

20

21

22

23

24

25

26

27

28

29

30

31

32

33

34

35

36

37

38

39
Listen to Keznamdi's new songs including "Victory ft. Chronixx", "Victory ft. Chronixx", "City Lock ft. Tory Lanez" and many more. Enjoy Keznamdi's latest songs and explore the Keznamdi's new music albums. If you want to download Keznamdi songs MP3, use the Boomplay App to download the Keznamdi songs for free. Discover Keznamdi's latest songs, popular songs, trending songs all on Boomplay.
Born in Kingston, Jamaica, he remained surrounded by music as mom and dad led the iconic reggae outfit Chakula. By five-years-old, he contributed his first track "Mix A Color" to the Save the World children's compilation and turned heads locally.
In 2017, he dropped the Skyline Levels, Vol. 1 EP and headlined his own sold out tour, packing venues everywhere. Calling the project Skyline Levels proved important as that's how he defines his music. He notably shot the video for "Father Protect Me" in South Central Los Angeles, telling a powerful story. Next up, the project's triumphant single "Victory" [feat. Chronixx] scored over 1.2 million YouTube views and half-a-million streams.
Following a string of successful projects, tens of millions of streams, and critical acclaim, Keznamdi delivered a definitive body of work in the form of his 2020 full-length debut, Bloodline. Throughout 2018 and 2019, he recorded the full-length in Jamaica, mixed in Miami, and mastered at Abbey Road Studios in London. Along the way, his vision crystallized with universal ambition. Fittingly, he opens the album with "Skyline Drive." Sunny acoustic guitar and samples of sirens and smoking underscore his bouncy delivery as he welcomes listeners to his old stomping grounds. Elsewhere, "City Lock" [feat. Tory Lanez] tempers his rapid cadence with a robust beat. It climaxes on a hypnotic and harmonic cameo from multi-platinum recording artist Tory, adding another dimension to this buoyant banger.
New Comments(
0

)

What do you think of this artist?