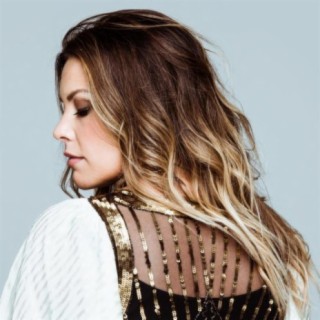 Tasha Layton
Current #74k

All Time #4,982

Tasha Layton has circled the globe, taking in an array of people, faith and cultures, all the while compelled, driven and inspired by a love relentless and unconditional. This love runs wild and courses through each note and lyric on Tasha's debut EP, aptly titled, Love Running Wild.




The pop-synth driven project is a soundscape of color, emotion and lyrics that are as pensive as they are accessible. In a manner of speaking, the album is an audible reflection of the artist herself.




Deeply transparent, Tasha is the kind of person with whom you might instantly connect as she exudes a humble strength as inviting as her voice. Whether she steps up to a microphone or puts pen to paper to deliver her signature brand of compelling truth and transformative hope, it's clear that her stories, message and voice are not simply what people want to hear; it's what we all need to hear.




Having recently signed to Seattle-based BEC Recordings, Tasha is busy preparing to debut her solo music as well as her first book, both of which are the fruits of every struggle, every victory, every tear and every smile along the way....more

Country/Region : United States
Songs

(0)

Albums

(0)

Playlists

(1)
Listen to Tasha Layton's new songs including and many more. Enjoy Tasha Layton's latest songs and explore the Tasha Layton's new music albums. If you want to download Tasha Layton songs MP3, use the Boomplay App to download the Tasha Layton songs for free. Discover Tasha Layton's latest songs, popular songs, trending songs all on Boomplay.
Tasha Layton has circled the globe, taking in an array of people, faith and cultures, all the while compelled, driven and inspired by a love relentless and unconditional. This love runs wild and courses through each note and lyric on Tasha's debut EP, aptly titled, Love Running Wild.




The pop-synth driven project is a soundscape of color, emotion and lyrics that are as pensive as they are accessible. In a manner of speaking, the album is an audible reflection of the artist herself.




Deeply transparent, Tasha is the kind of person with whom you might instantly connect as she exudes a humble strength as inviting as her voice. Whether she steps up to a microphone or puts pen to paper to deliver her signature brand of compelling truth and transformative hope, it's clear that her stories, message and voice are not simply what people want to hear; it's what we all need to hear.




Having recently signed to Seattle-based BEC Recordings, Tasha is busy preparing to debut her solo music as well as her first book, both of which are the fruits of every struggle, every victory, every tear and every smile along the way.