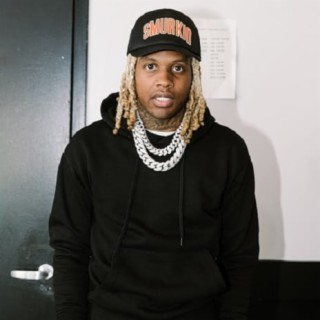 Lil Durk
Current #467

All Time #545

Chicago rapper Lil Durk began to catch on in the early 2010s when he was still a teenager, bringing pop touches to a raw lyrical style and helping set the pace for the melodic sound that Chicago became known for as the decade progressed. His fame grew as he grappled with various legal troubles, and he released multiple albums that charted in the higher regions of the Billboard 200, with Love Songs 4 the Streets 2 (2019) and The Voice (2020) both reaching the Top Five. In April 2020, Durk made his first appearance on the Billboard Hot 100 with the single "Viral Moment" off his fifth studio album

Born Durk D. Banks on October 19, 1992 , Lil Durk grew up in the Englewood neighborhood of Chicago's South Side. The rapper/singer started issuing mixtapes through his collective OTF (Only the Family) in August 2011 with I'm a Hitta and quickly followed it with I'm Still a Hitta (April 2012) and Life Ain't No Joke (October 2012), the latter of which came out just after the typically melodic and kicked-back "L's Anthem," his debut single for Def Jam. The same year, he was featured on a string of tracks with fellow Chicago natives and close associates like Lil Reese, Fredo Santana, and Chief Keef. "Dis Ain't What U Want," his second Def Jam single, was released in May 2013, just before his affiliation with French Montana's Coke Boys was made official....more

Country/Region : United States
Songs

(0)

Albums

(0)

Playlists

(15)

Videos and More
Listen to Lil Durk's new songs including and many more. Enjoy Lil Durk's latest songs and explore the Lil Durk's new music albums. If you want to download Lil Durk songs MP3, use the Boomplay App to download the Lil Durk songs for free. Discover Lil Durk's latest songs, popular songs, trending songs all on Boomplay.
Chicago rapper Lil Durk began to catch on in the early 2010s when he was still a teenager, bringing pop touches to a raw lyrical style and helping set the pace for the melodic sound that Chicago became known for as the decade progressed. His fame grew as he grappled with various legal troubles, and he released multiple albums that charted in the higher regions of the Billboard 200, with Love Songs 4 the Streets 2 (2019) and The Voice (2020) both reaching the Top Five. In April 2020, Durk made his first appearance on the Billboard Hot 100 with the single "Viral Moment" off his fifth studio album

Born Durk D. Banks on October 19, 1992 , Lil Durk grew up in the Englewood neighborhood of Chicago's South Side. The rapper/singer started issuing mixtapes through his collective OTF (Only the Family) in August 2011 with I'm a Hitta and quickly followed it with I'm Still a Hitta (April 2012) and Life Ain't No Joke (October 2012), the latter of which came out just after the typically melodic and kicked-back "L's Anthem," his debut single for Def Jam. The same year, he was featured on a string of tracks with fellow Chicago natives and close associates like Lil Reese, Fredo Santana, and Chief Keef. "Dis Ain't What U Want," his second Def Jam single, was released in May 2013, just before his affiliation with French Montana's Coke Boys was made official.
New Comments(
175

)
FAQs about Lil Durk
Where is Lil Durk from?
He is from United States.
What are the latest songs of Lil Durk?
The latest songs of Lil Durk are Block Is Hot ft. Deeski, Out The Way ft. OTF Chugg and Please Breathe ft. Esparo & Booka600.
What are the best songs of Lil Durk?
The best songs of Lil Durk are How I Know ft. Lil Baby, Home Body ft. Gunna & TK Kravitz and Public Housing.
What are the best albums of Lil Durk?
The best albums of Lil Durk are Just Cause Y'all Waited, Just Cause Y'all Waited 2 (Deluxe) and The Voice.