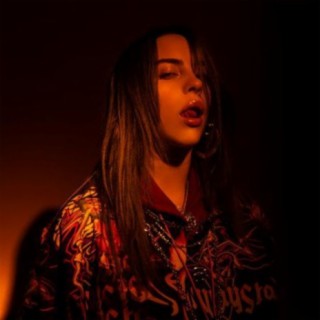 Billie Eilish
Current #298

All Time #346

Billie Eilish, in full Billie Eilish Pirate Baird O'Connell, (born December 18, 2001, Los Angeles, California, U.S.), American singer-songwriter who first gained recognition in 2015 for the song "Ocean Eyes" and became, in 2020, the youngest person ever to win a Grammy for album of the year.

In 2015 Eilish's elder brother, Finneas Baird O'Connell, who performs under themoniker FINNEAS, enlisted her to sing "Ocean Eyes," a song he had written and produced for his band at the time and later put online. The song quickly gained success, and Eilish signed with the boutique label Darkroom in the summer of 2016.

Eilish's popularity surged with the steady unveiling of singles from her August 2017 EP, Don't Smile at Me, with tracks like "Bellyache," "Copycat" and "My Boy" showcasing her willingness to explore dark and prickly terrain amid a stream of shifting but danceable electronic beats. Don't Smile at Me peaked at an impressive No. 14 on the Billboard 200 in January 2019, around which time Eilish became the youngest artist to top 1 billion streams on Spotify.

Eilish began earning her first major accolades in 2019 when she claimed wins at the MTV Video Awards and American Music Awards and was named Billboard's Woman of the Year. But her big moment came at the January 2020 Grammys, when she became the first woman and the second artist overall to sweep the "big four" categories of Album of the Year, Record of the Year, Song of the Year and Best New Artist, adding Best Pop Vocal Album for good measure. Eilish won two awards at the 2021 Grammy awards, including Record of the Year for "Everything I Wanted."

In 2022, Billie Eilish released two new singles "TV" and "The 30th" on July 22. Start listening to Billie Eilish's new music now!...more

Country/Region : United States
Listen to Billie Eilish's new songs including and many more. Enjoy Billie Eilish's latest songs and explore the Billie Eilish's new music albums. If you want to download Billie Eilish songs MP3, use the Boomplay App to download the Billie Eilish songs for free. Discover Billie Eilish's latest songs, popular songs, trending songs all on Boomplay.
Billie Eilish, in full Billie Eilish Pirate Baird O'Connell, (born December 18, 2001, Los Angeles, California, U.S.), American singer-songwriter who first gained recognition in 2015 for the song "Ocean Eyes" and became, in 2020, the youngest person ever to win a Grammy for album of the year.

In 2015 Eilish's elder brother, Finneas Baird O'Connell, who performs under themoniker FINNEAS, enlisted her to sing "Ocean Eyes," a song he had written and produced for his band at the time and later put online. The song quickly gained success, and Eilish signed with the boutique label Darkroom in the summer of 2016.

Eilish's popularity surged with the steady unveiling of singles from her August 2017 EP, Don't Smile at Me, with tracks like "Bellyache," "Copycat" and "My Boy" showcasing her willingness to explore dark and prickly terrain amid a stream of shifting but danceable electronic beats. Don't Smile at Me peaked at an impressive No. 14 on the Billboard 200 in January 2019, around which time Eilish became the youngest artist to top 1 billion streams on Spotify.

Eilish began earning her first major accolades in 2019 when she claimed wins at the MTV Video Awards and American Music Awards and was named Billboard's Woman of the Year. But her big moment came at the January 2020 Grammys, when she became the first woman and the second artist overall to sweep the "big four" categories of Album of the Year, Record of the Year, Song of the Year and Best New Artist, adding Best Pop Vocal Album for good measure. Eilish won two awards at the 2021 Grammy awards, including Record of the Year for "Everything I Wanted."

In 2022, Billie Eilish released two new singles "TV" and "The 30th" on July 22. Start listening to Billie Eilish's new music now!