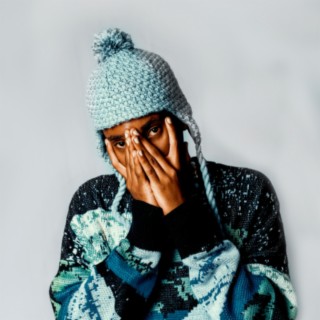 Rapcha
Current #3,396

All Time #2,829

Rapcha (born Cosmas Paul Mfoy on 23 September 1999) is a Musical artist from Tanzania. Many of Rapcha songs become very popular and trendy online with a great number of streaming and downloads on Boomplay.

Career
Rapha's love for music began at a tender age and released his first song titled 'Chafu' in 2015. Some of his songs include 'Mad Over You' remix, 'Namtaka' and 'Kijogoo'.
In 2018, Rapha released a debut mixtape titled 'Just a Step'. In June, P-Funk Majani recognised Rapcha via Instagram when he was promoting his mixtape. Majani officially signed Rapcha to Bongo Records Ltd Label in 2019.

Follow Boomplay and keep up to date with the latest Rapcha songs and information.

Rapcha Songs
• Majani
• Go Rapcha
• Unaua Vibe
• Nitakucheki
• Kama Unae
• Tunajimwaga
• Wanangu
• Lissa
• Mungu Na Masela
• Mieren Eten Suikerbal
• Paulus De Pauw
• Koffiezetapparaat
• Bananendans
• Shampooflesje

Rapcha songs are included in Boomplay music playlists. Search to stream and download Rapcha songs MP3/ single/ albums on the platform....more

Country/Region : Tanzania
Listen to Rapcha's new songs including "Lissa", "Wait", "Lissa 2" and many more. Enjoy Rapcha's latest songs and explore the Rapcha's new music albums. If you want to download Rapcha songs MP3, use the Boomplay App to download the Rapcha songs for free. Discover Rapcha's latest songs, popular songs, trending songs all on Boomplay.
Rapcha (born Cosmas Paul Mfoy on 23 September 1999) is a Musical artist from Tanzania. Many of Rapcha songs become very popular and trendy online with a great number of streaming and downloads on Boomplay.

Career
Rapha's love for music began at a tender age and released his first song titled 'Chafu' in 2015. Some of his songs include 'Mad Over You' remix, 'Namtaka' and 'Kijogoo'.
In 2018, Rapha released a debut mixtape titled 'Just a Step'. In June, P-Funk Majani recognised Rapcha via Instagram when he was promoting his mixtape. Majani officially signed Rapcha to Bongo Records Ltd Label in 2019.

Follow Boomplay and keep up to date with the latest Rapcha songs and information.

Rapcha Songs
• Majani
• Go Rapcha
• Unaua Vibe
• Nitakucheki
• Kama Unae
• Tunajimwaga
• Wanangu
• Lissa
• Mungu Na Masela
• Mieren Eten Suikerbal
• Paulus De Pauw
• Koffiezetapparaat
• Bananendans
• Shampooflesje

Rapcha songs are included in Boomplay music playlists. Search to stream and download Rapcha songs MP3/ single/ albums on the platform.
New Comments(
105

)
FAQs about Rapcha
Where is Rapcha from?
He is from Tanzania.
How to download songs of Rapcha?
You can download songs of Rapcha from Boomplay App for free.
Firstly, install Boomplay app on your mobile phone.
Secondly, navigate to the song you would like to download.
Thirdly, Tap on More > Download.