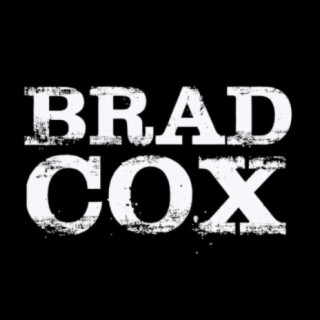 Brad Cox
Current #20.9k

All Time #16.6k

Once in a blue moon a song comes along that is so good that it defies categories, pigeon holes and genres. It's a song that makes those tiny hairs on the back of your neck stand to attention the moment the tune kicks into gear. That's the rare feat that Brad Cox pulls off with his sublime new single, 'Give Me Tonight'.

Brad Cox earned wide scale recognition in 2018 with his self-titled debut album that yielded the singles, 'Too Drunk to Drive' and 'Lakehouse'. Cox also won the 39th Toyota Star Maker award and became the name on country music lovers lips around the country.

Looking back, if 2018 was the year of the long march for the young man from Jindabyne, then 2019 is the year of the great leap forward. Signed to Sony Music, Cox has two Golden Guitar nominations behind him, while his streaming numbers are now nudging up around the four million mark.

'Give Me Tonight', the first taste of a new album we can expect in 2020, ups the ante on an already stellar career....more

Country/Region : Australia
Songs

(14)

Albums

(3)

Playlists

(0)
1

2

3

4

5

6

7

8

9

10

11

12

13

14
Listen to Brad Cox's new songs including "Water On The Ground", "Reflections", "This Is Who I Am" and many more. Enjoy Brad Cox's latest songs and explore the Brad Cox's new music albums. If you want to download Brad Cox songs MP3, use the Boomplay App to download the Brad Cox songs for free. Discover Brad Cox's latest songs, popular songs, trending songs all on Boomplay.
Once in a blue moon a song comes along that is so good that it defies categories, pigeon holes and genres. It's a song that makes those tiny hairs on the back of your neck stand to attention the moment the tune kicks into gear. That's the rare feat that Brad Cox pulls off with his sublime new single, 'Give Me Tonight'.

Brad Cox earned wide scale recognition in 2018 with his self-titled debut album that yielded the singles, 'Too Drunk to Drive' and 'Lakehouse'. Cox also won the 39th Toyota Star Maker award and became the name on country music lovers lips around the country.

Looking back, if 2018 was the year of the long march for the young man from Jindabyne, then 2019 is the year of the great leap forward. Signed to Sony Music, Cox has two Golden Guitar nominations behind him, while his streaming numbers are now nudging up around the four million mark.

'Give Me Tonight', the first taste of a new album we can expect in 2020, ups the ante on an already stellar career.
New Comments(
0

)

What do you think of this artist?