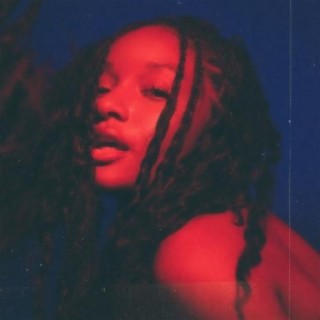 Ayra Starr
Current #20

All Time #14

Oyinkansola Sarah Aderibigbe (born 14 June 2002), known professionally as Ayra Starr, is a Nigerian singer, songwriter and model. Many Ayra Starr songs become very popular and trendy online with a great number of streaming and downloads on Boomplay.

Born in Cotonou, Ayra Starr began a fashion career at the age of 16 with Quove Model Management before deciding to pursue music. After covering several songs by popular artists on Instagram, she posted her first original song on her page in December 2019. This brought her to the attention of record executive Don Jazzy, and led to her signing to Mavin Records.

Career
Ayra Starr grew up in a musically inclined family. She considers her mother, a former singer and her brother Dami, a guitarist and songwriter as her earliest inspirations for her interest in a music career. Growing up between Bénin and Nigeria, she was exposed to different cultures that influenced her perspective on life and her personality.

Ayra Starr and Dami began writing songs from a very young age under the tutelage of their mother and aunt. She had wanted to make a real career out of singing since age 10 but her father encouraged her to complete her education first.

In early 2021, Ayra Starr achieved mainstream recognition with her eponymous debut extended play and its hit track "Away" which spent two consecutive weeks at number four on Nigeria's TurnTable Top 50 and went to number 17 on US Billboard Top Triller Global, paving the way for the release of her first full-length studio album, 19 & Dangerous in August 2021.

Categorized mainly as Afropop and R&B, the album has been met with favorable critical reception. It spawned two top forty hits in Nigeria. The lead single "Bloody Samaritan" peaked atop the Top 50 chart, becoming the first solo song by a female artist to reach the number-one position. Starr debuted on Pandora Predictions chart, and on 28 August 2021, she ranked number two on Billboard's Next Big Sound.

Achievements
• In September 2021, Starr became a brand ambassador for Pepsi Nigeria.
• Her song 'away' was nominated in the most played R&B song category
At the 2021 Net Honours
• She was also nominated for The Best African Music Act at the 2021 MOBO award

Follow Boomplay and keep up-to-date with the latest Ayra Starr songs and information.

Ayra Starr Songs and Albums
• 19 and Dangerous (Album)
• Ayra Starr (EP)
• Bloody Samarita
• Away
• Amin
• Cast
• In between
• Bridgertn

Ayra Starr songs are included in Boomplay music playlists. Search to stream and download Ayra Starr songs MP3/ single/ albums on the platform....more

Country/Region : Nigeria
Songs

(18)

Albums

(0)

Playlists

(31)

Videos and More
1

2

3

4

5

6

7

8

9

10

11

12

13

14

15

16

17

18
Listen to Ayra Starr's new songs including "Sability (Mixed)", "Rush (Mixed)", "Away (Mixed)" and many more. Enjoy Ayra Starr's latest songs and explore the Ayra Starr's new music albums. If you want to download Ayra Starr songs MP3, use the Boomplay App to download the Ayra Starr songs for free. Discover Ayra Starr's latest songs, popular songs, trending songs all on Boomplay.
Oyinkansola Sarah Aderibigbe (born 14 June 2002), known professionally as Ayra Starr, is a Nigerian singer, songwriter and model. Many Ayra Starr songs become very popular and trendy online with a great number of streaming and downloads on Boomplay.

Born in Cotonou, Ayra Starr began a fashion career at the age of 16 with Quove Model Management before deciding to pursue music. After covering several songs by popular artists on Instagram, she posted her first original song on her page in December 2019. This brought her to the attention of record executive Don Jazzy, and led to her signing to Mavin Records.

Career
Ayra Starr grew up in a musically inclined family. She considers her mother, a former singer and her brother Dami, a guitarist and songwriter as her earliest inspirations for her interest in a music career. Growing up between Bénin and Nigeria, she was exposed to different cultures that influenced her perspective on life and her personality.

Ayra Starr and Dami began writing songs from a very young age under the tutelage of their mother and aunt. She had wanted to make a real career out of singing since age 10 but her father encouraged her to complete her education first.

In early 2021, Ayra Starr achieved mainstream recognition with her eponymous debut extended play and its hit track "Away" which spent two consecutive weeks at number four on Nigeria's TurnTable Top 50 and went to number 17 on US Billboard Top Triller Global, paving the way for the release of her first full-length studio album, 19 & Dangerous in August 2021.

Categorized mainly as Afropop and R&B, the album has been met with favorable critical reception. It spawned two top forty hits in Nigeria. The lead single "Bloody Samaritan" peaked atop the Top 50 chart, becoming the first solo song by a female artist to reach the number-one position. Starr debuted on Pandora Predictions chart, and on 28 August 2021, she ranked number two on Billboard's Next Big Sound.

Achievements
• In September 2021, Starr became a brand ambassador for Pepsi Nigeria.
• Her song 'away' was nominated in the most played R&B song category
At the 2021 Net Honours
• She was also nominated for The Best African Music Act at the 2021 MOBO award

Follow Boomplay and keep up-to-date with the latest Ayra Starr songs and information.

Ayra Starr Songs and Albums
• 19 and Dangerous (Album)
• Ayra Starr (EP)
• Bloody Samarita
• Away
• Amin
• Cast
• In between
• Bridgertn

Ayra Starr songs are included in Boomplay music playlists. Search to stream and download Ayra Starr songs MP3/ single/ albums on the platform.
FAQs about Ayra Starr
Where is Ayra Starr from?
She is from Nigeria.
What are the latest songs of Ayra Starr?
The latest song of Ayra Starr is Sability (Mixed).
What are the best songs of Ayra Starr?
The best songs of Ayra Starr are Rush, Bloody Samaritan and Sability.
What are the best albums of Ayra Starr?
The best albums of Ayra Starr are Rush, 19 & Dangerous and Sability.
How to download songs of Ayra Starr?
You can download songs of Ayra Starr from Boomplay App for free.
Firstly, install Boomplay app on your mobile phone.
Secondly, navigate to the song you would like to download.
Thirdly, Tap on More > Download.