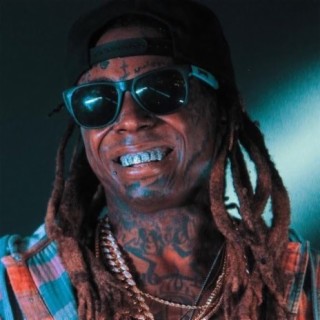 Lil Wayne
Current #296

All Time #237

Lil Wayne, byname of Dwayne Michael Carter, Jr., also called Weezy, (born September 27, 1982, New Orleans, Louisiana, U.S.), American rapper who became one of the top-selling artists in hip-hop in the early 21st century.

Lil Wayne grew up in New Orleans's impoverished 17th Ward. There he came to the attention of Cash Money Records head Bryan Williams, and he soon became a memberband won notice for the albums Get It How U Live! (1997) and Guerrilla Warfare (1999). Lil Wayne's first solo LP, Tha Block Is Hot, arrived later in 1999 and sold more than a million copies, .

Lil Wayne found a new avenue to success in 2003 with Da Drought, his first solo mixtape. His 2004 album Tha Carter reached number five on the Billboard 200 chart and spawned a hit single, "Go D.J."

In 2008 more than a million copies of Tha Carter III, which contained the ubiquitous singles "A Milli" and "Lollipop," were sold in its initial week of release in the United States. By the end of December, it had sold more than 2.8 million, which made it the country's best-selling album of the year. In February 2009 he took home Grammy Awards for best rap album, best rap song, best rap solo performance, and best rap performance by a duo or group; the latter award was for the song "Swagga like Us," on which he performed alongside Jay-Z, T.I., and Kanye West.

Later debuted the single "6 Foot 7 Foot" in late 2010, several months before embarking on a North American tour with Nicki Minaj and Rick Ross. The full-length follow-up to I Am Not a Human Being was slow to materialize.
Funeral (2020) was Lil Wayne's fifth album to debut at the top of the Billboard 200 chart....more

Country/Region : United States
Listen to Lil Wayne's new songs including "Mirror (Mixed) ft. Bruno Mars", "I Don't Sleep (Mixed) ft.Takeoff", "Lollipop (Mixed) ft. Static Major" and many more. Enjoy Lil Wayne's latest songs and explore the Lil Wayne's new music albums. If you want to download Lil Wayne songs MP3, use the Boomplay App to download the Lil Wayne songs for free. Discover Lil Wayne's latest songs, popular songs, trending songs all on Boomplay.
Lil Wayne, byname of Dwayne Michael Carter, Jr., also called Weezy, (born September 27, 1982, New Orleans, Louisiana, U.S.), American rapper who became one of the top-selling artists in hip-hop in the early 21st century.

Lil Wayne grew up in New Orleans's impoverished 17th Ward. There he came to the attention of Cash Money Records head Bryan Williams, and he soon became a memberband won notice for the albums Get It How U Live! (1997) and Guerrilla Warfare (1999). Lil Wayne's first solo LP, Tha Block Is Hot, arrived later in 1999 and sold more than a million copies, .

Lil Wayne found a new avenue to success in 2003 with Da Drought, his first solo mixtape. His 2004 album Tha Carter reached number five on the Billboard 200 chart and spawned a hit single, "Go D.J."

In 2008 more than a million copies of Tha Carter III, which contained the ubiquitous singles "A Milli" and "Lollipop," were sold in its initial week of release in the United States. By the end of December, it had sold more than 2.8 million, which made it the country's best-selling album of the year. In February 2009 he took home Grammy Awards for best rap album, best rap song, best rap solo performance, and best rap performance by a duo or group; the latter award was for the song "Swagga like Us," on which he performed alongside Jay-Z, T.I., and Kanye West.

Later debuted the single "6 Foot 7 Foot" in late 2010, several months before embarking on a North American tour with Nicki Minaj and Rick Ross. The full-length follow-up to I Am Not a Human Being was slow to materialize.
Funeral (2020) was Lil Wayne's fifth album to debut at the top of the Billboard 200 chart.
New Comments(
374

)
FAQs about Lil Wayne
Where is Lil Wayne from?
He is from United States.
How to download songs of Lil Wayne?
You can download songs of Lil Wayne from Boomplay App for free.
Firstly, install Boomplay app on your mobile phone.
Secondly, navigate to the song you would like to download.
Thirdly, Tap on More > Download.