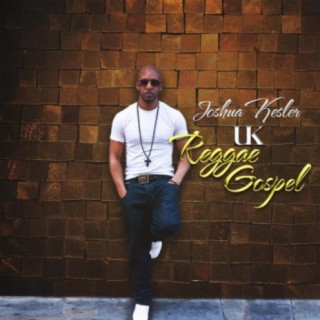 Joshua Kesler
Current #29k

All Time #11.6k

Minister Joshua Kesler born in 1972 and raised in the UK to Jamaican parents, he is a Gospel Reggae Artiste and songwriter.

He is the first UK Gospel Reggae artiste to appear on UK's religious television program, BBC Songs Of Praise in 2014.

He has sung with award-winning gospel choir IDMC.

He has graced the same stage with International artists, such as Papa San, Lt. Stitchie, Carlene Davis, Sherwin Gardener, Donna Marie, Peter Spence, and Isaiah Raymond Dyer.

He released his debut self-penned single "Lift Him Up" in 2013, produced by Lindel Lewis, and went on to release three gospel reggae albums with producers Ian Dunstable and Lindel Lewis in 2013-2017, including Father Father, another self-penned single by the artiste.

Never Never, Stop This Fussing and Fighting, and God Still Loving Me, are a few well-known covers from the albums. The gospel interpretation of reggae classics transpired, from 'Specials' he sang on for various Gospel Sound Systems.

November 2020 Minister Joshua Kesler collaborated with UK artist JayJayBorn2Sing, covering Dobby Dobson's "Endlessly", the cover awarded the duo a top spot on Christian music website A Step FWD, UK Christian Charts.

Minister Joshua Kesler is currently working on new music, set for release in the new year 2021....more

Country : United Kingdom
Songs

(11)

Albums

(2)

Playlists

(0)
1

2

3

4

5

6

7

8

9

10

11
Listen to Joshua Kesler's new songs including "Draw Me Close to You", "Heart of Worship", "Jesus My Number One" and many more. Enjoy Joshua Kesler's latest songs and explore the Joshua Kesler's new music albums. If you want to download Joshua Kesler songs MP3, use the Boomplay App to download the Joshua Kesler songs for free. Discover Joshua Kesler's latest songs, popular songs, trending songs all on Boomplay.
Minister Joshua Kesler born in 1972 and raised in the UK to Jamaican parents, he is a Gospel Reggae Artiste and songwriter.

He is the first UK Gospel Reggae artiste to appear on UK's religious television program, BBC Songs Of Praise in 2014.

He has sung with award-winning gospel choir IDMC.

He has graced the same stage with International artists, such as Papa San, Lt. Stitchie, Carlene Davis, Sherwin Gardener, Donna Marie, Peter Spence, and Isaiah Raymond Dyer.

He released his debut self-penned single "Lift Him Up" in 2013, produced by Lindel Lewis, and went on to release three gospel reggae albums with producers Ian Dunstable and Lindel Lewis in 2013-2017, including Father Father, another self-penned single by the artiste.

Never Never, Stop This Fussing and Fighting, and God Still Loving Me, are a few well-known covers from the albums. The gospel interpretation of reggae classics transpired, from 'Specials' he sang on for various Gospel Sound Systems.

November 2020 Minister Joshua Kesler collaborated with UK artist JayJayBorn2Sing, covering Dobby Dobson's "Endlessly", the cover awarded the duo a top spot on Christian music website A Step FWD, UK Christian Charts.

Minister Joshua Kesler is currently working on new music, set for release in the new year 2021.
New Comments(
0

)

What do you think of this artist?