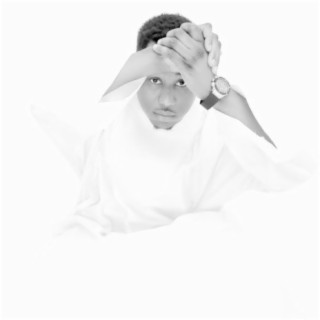 Jahman X-Press
Current #923

All Time #554

Abdou Lahad Thioune, alias Jahman X-Press, is a Senegalese musician. Many of Jahman songs become very popular and trendy online with a great number of streaming and downloads on Boomplay.

He is a Senegalese composer and musician who was born in the city of Diourbel. The native of central Senegal's DIOURBEL area surfs both electronic and plays guitar. A member of the X-Press band who hails from the Senegalese town of Diourbel.

Career
He is one of the greatest of his generation, with an open style and a melodic voice that is above average in terms of his craft.The youthful prodigy, who was a part of the X-Press band, has been working on his solo career since 2018.
Jahman is well known to the public in the country of Teranga, for having produced several hit songs such as "Sekougn Bayante" or "Bamba la paix". Jahman is well-known among Teranga's citizens for producing numerous popular songs, including "Sekougn Bayante" from 2020 and "Plaigant."

In 2020, he was ranked in the top 5 most popular Senegalese singers on YouTube by Billboard, the prestigious American magazine specializing in international charts.
Without a doubt, the singer has begun his solo career on a high note, poised to rock the Senegalese entertainment industry.
Follow Boomplay and keep up to date with the latest Jahman songs and information.

Jahman Songs
• Celebrate
• Xarit
• Distance
• Sama Cas
• Abiyo
• Awma Temps
• Oh Ma
• Nioune
• Dof Ci Love
• Yow Lay Nobaat
• Yaay
• Si Gawaay
• Dou Match

Jahman songs are included in Boomplay music playlists. Search to stream and download Jahman songs MP3/ single/ albums on the platform....more

Country : Senegal
Songs

(0)

Albums

(0)

Playlists

(1)

Similar Artists

(10)
Listen to Jahman X-Press's new songs including and many more. Enjoy Jahman X-Press's latest songs and explore the Jahman X-Press's new music albums. If you want to download Jahman X-Press songs MP3, use the Boomplay App to download the Jahman X-Press songs for free. Discover Jahman X-Press's latest songs, popular songs, trending songs all on Boomplay.
Abdou Lahad Thioune, alias Jahman X-Press, is a Senegalese musician. Many of Jahman songs become very popular and trendy online with a great number of streaming and downloads on Boomplay.

He is a Senegalese composer and musician who was born in the city of Diourbel. The native of central Senegal's DIOURBEL area surfs both electronic and plays guitar. A member of the X-Press band who hails from the Senegalese town of Diourbel.

Career
He is one of the greatest of his generation, with an open style and a melodic voice that is above average in terms of his craft.The youthful prodigy, who was a part of the X-Press band, has been working on his solo career since 2018.
Jahman is well known to the public in the country of Teranga, for having produced several hit songs such as "Sekougn Bayante" or "Bamba la paix". Jahman is well-known among Teranga's citizens for producing numerous popular songs, including "Sekougn Bayante" from 2020 and "Plaigant."

In 2020, he was ranked in the top 5 most popular Senegalese singers on YouTube by Billboard, the prestigious American magazine specializing in international charts.
Without a doubt, the singer has begun his solo career on a high note, poised to rock the Senegalese entertainment industry.
Follow Boomplay and keep up to date with the latest Jahman songs and information.

Jahman Songs
• Celebrate
• Xarit
• Distance
• Sama Cas
• Abiyo
• Awma Temps
• Oh Ma
• Nioune
• Dof Ci Love
• Yow Lay Nobaat
• Yaay
• Si Gawaay
• Dou Match

Jahman songs are included in Boomplay music playlists. Search to stream and download Jahman songs MP3/ single/ albums on the platform.