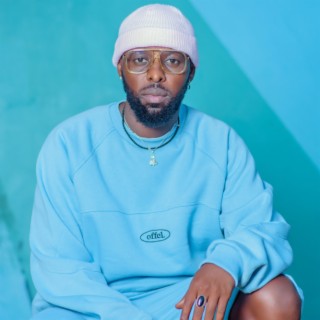 Eddy Kenzo
Current #435

All Time #276

Edrisah Musuuza, known professionally as Eddy Kenzo, is a Ugandan singer and music executive who is a founder and a member of Big Talent Entertainment. He received international attention after the release of his 2014 single, "Sitya Loss" and an accompanying viral video that featured the Ghetto Kids. Many of Eddy Kenzo's Songs became very popular and trendy on social media in line with a great number of streaming and downloads on Boomplay.

Career
Kenzo began making music using his stage name, Eddy Kenzo, in 2008. That year, he released his first song titled "Yannimba" with Mikie Wine. In 2010, he released another single, "Stamina".

The song was used as a theme song by many politicians during the 2011 Ugandan general election. Kenzo also established his Big Talent Entertainment record label early on in his career. He continues to serve as a member of that venture. Kenzo continued releasing new music in 2012.

In 2013, he held his first concert at the Kyadondo Rugby Club that year in support of the track, "Kamunguluze". Kenzo's first major international breakthrough came with 2014's "Sitya Loss" and the accompanying album of the same name.

A YouTube video featuring a group of Ugandan children known as the Ghetto Kids dancing to the song went viral after it was shared on social media by record executive Sean Combs in September 2014. As of March 2022, the video has accumulated nearly 42 million views on YouTube. He was the first East African artist to win a BET Award of any kind. In July 2015, he performed at the KigaliUp Music Festival in Rwanda's capital. In October of that year, he released a remixed version of his song, "Mbilo Mbilo", featuring Nigerian singer, Niniola. The original version of that song later appeared on the soundtrack for the 2016 film, Queen of Katwe. In December 2015, Kenzo released the lead single, "Soraye", off of his second album, Zero to Hero....more

Country/Region : Uganda
Listen to Eddy Kenzo's new songs including "Mumpowe", "Inabana (feat. Harmonize)", "Piano ft. Ntosh Gazi" and many more. Enjoy Eddy Kenzo's latest songs and explore the Eddy Kenzo's new music albums. If you want to download Eddy Kenzo songs MP3, use the Boomplay App to download the Eddy Kenzo songs for free. Discover Eddy Kenzo's latest songs, popular songs, trending songs all on Boomplay.
Edrisah Musuuza, known professionally as Eddy Kenzo, is a Ugandan singer and music executive who is a founder and a member of Big Talent Entertainment. He received international attention after the release of his 2014 single, "Sitya Loss" and an accompanying viral video that featured the Ghetto Kids. Many of Eddy Kenzo's Songs became very popular and trendy on social media in line with a great number of streaming and downloads on Boomplay.

Career
Kenzo began making music using his stage name, Eddy Kenzo, in 2008. That year, he released his first song titled "Yannimba" with Mikie Wine. In 2010, he released another single, "Stamina".

The song was used as a theme song by many politicians during the 2011 Ugandan general election. Kenzo also established his Big Talent Entertainment record label early on in his career. He continues to serve as a member of that venture. Kenzo continued releasing new music in 2012.

In 2013, he held his first concert at the Kyadondo Rugby Club that year in support of the track, "Kamunguluze". Kenzo's first major international breakthrough came with 2014's "Sitya Loss" and the accompanying album of the same name.

A YouTube video featuring a group of Ugandan children known as the Ghetto Kids dancing to the song went viral after it was shared on social media by record executive Sean Combs in September 2014. As of March 2022, the video has accumulated nearly 42 million views on YouTube. He was the first East African artist to win a BET Award of any kind. In July 2015, he performed at the KigaliUp Music Festival in Rwanda's capital. In October of that year, he released a remixed version of his song, "Mbilo Mbilo", featuring Nigerian singer, Niniola. The original version of that song later appeared on the soundtrack for the 2016 film, Queen of Katwe. In December 2015, Kenzo released the lead single, "Soraye", off of his second album, Zero to Hero.
FAQs about Eddy Kenzo
Where is Eddy Kenzo from?
He is from Uganda.
How to download songs of Eddy Kenzo?
You can download songs of Eddy Kenzo from Boomplay App for free.
Firstly, install Boomplay app on your mobile phone.
Secondly, navigate to the song you would like to download.
Thirdly, Tap on More > Download.