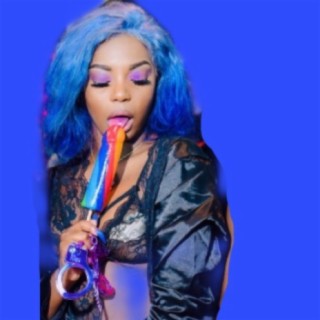 Starrr Doll
Current #99k+

All Time #60.9k

Music is an outburst of the soul. Music is what "Feelings" sound like. Music has the ability to convey that which cannot be expressed. Dancehall artist Starrr Doll creates musical murals with her songs. She approaches every note with fearless class. Her voice is pure and authentic. With a dynamic vocal style and a no nonsense approach, the singer/songwriter is definitely on the rise. Standing out in an ever changing music industry is no easy task. But Starrr Doll has mapped out a recipe for success. Her intense energy and undeniable flair capture her listeners. She's currently riding high off of her smashing single entitled "Experience." Starrr Doll uses effortless lyrics and a catchy melody to her advantage on the single. The song is sexy and tantalizing. It was deftly produced by  Shabdon Records x IamWav Music "Experience" has received kudos and support from DJ's and fans alike. The multi-talented songstress is on the fast-track to becoming an unstoppable force in the world of entertainment. Starrr Doll is the Next To Blow. Respect the grind and join her movement.

...more

Country : Others
Songs

(5)

Albums

(2)

Playlists

(1)
Listen to Starrr Doll's new songs including "Best Fuck", "Nah Stress", "Ina Da Mood" and many more. Enjoy Starrr Doll's latest songs and explore the Starrr Doll's new music albums. If you want to download Starrr Doll songs MP3, use the Boomplay App to download the Starrr Doll songs for free. Discover Starrr Doll's latest songs, popular songs, trending songs all on Boomplay.
Music is an outburst of the soul. Music is what "Feelings" sound like. Music has the ability to convey that which cannot be expressed. Dancehall artist Starrr Doll creates musical murals with her songs. She approaches every note with fearless class. Her voice is pure and authentic. With a dynamic vocal style and a no nonsense approach, the singer/songwriter is definitely on the rise. Standing out in an ever changing music industry is no easy task. But Starrr Doll has mapped out a recipe for success. Her intense energy and undeniable flair capture her listeners. She's currently riding high off of her smashing single entitled "Experience." Starrr Doll uses effortless lyrics and a catchy melody to her advantage on the single. The song is sexy and tantalizing. It was deftly produced by  Shabdon Records x IamWav Music "Experience" has received kudos and support from DJ's and fans alike. The multi-talented songstress is on the fast-track to becoming an unstoppable force in the world of entertainment. Starrr Doll is the Next To Blow. Respect the grind and join her movement.
New Comments(
0

)

What do you think of this artist?