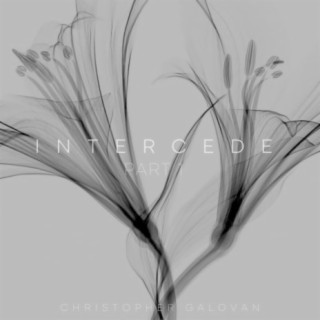 Christopher Galovan
Current #26k

All Time #11.3k

Wow! Thanks for clicking on the "ABOUT" section! I´m flattered you wanna know more about me. Though, I´m sorry to disappoint you, I´m just an ordinary guy with extraordinary dreams, ambitions, struggles and issues (kinda like everyone). I´v studied music a bunch of years, but I don't wanna bore you by listing my resumé.

What I wanna share with you is my mission. It is to be a light! To spread peace in a world of fear and darkness. I compose peaceful ambient/cinematic music, with hints of folk. In short, I LOVE reverb. My passion is to express myself through music. Just a like picture can say more than 1000 words a simple melody can explain the universe.

Wow! Thanks for reading this far. I presume you´ve been listening to my music while reading this. I hope it filled your heart with peace!

You can visit my Instagram if you wanna know more about me. Also! feel free to contact me if you have any questions or thoughts...more

Country/Region : Others
Songs

(13)

Albums

(9)

Playlists

(0)
1

2

3

4

5

6

7

8

9

10

11

12

13
Listen to Christopher Galovan's new songs including "Intercede, Pt. 1", "Brighter", "Foresight" and many more. Enjoy Christopher Galovan's latest songs and explore the Christopher Galovan's new music albums. If you want to download Christopher Galovan songs MP3, use the Boomplay App to download the Christopher Galovan songs for free. Discover Christopher Galovan's latest songs, popular songs, trending songs all on Boomplay.
Wow! Thanks for clicking on the "ABOUT" section! I´m flattered you wanna know more about me. Though, I´m sorry to disappoint you, I´m just an ordinary guy with extraordinary dreams, ambitions, struggles and issues (kinda like everyone). I´v studied music a bunch of years, but I don't wanna bore you by listing my resumé.

What I wanna share with you is my mission. It is to be a light! To spread peace in a world of fear and darkness. I compose peaceful ambient/cinematic music, with hints of folk. In short, I LOVE reverb. My passion is to express myself through music. Just a like picture can say more than 1000 words a simple melody can explain the universe.

Wow! Thanks for reading this far. I presume you´ve been listening to my music while reading this. I hope it filled your heart with peace!

You can visit my Instagram if you wanna know more about me. Also! feel free to contact me if you have any questions or thoughts
New Comments(
0

)

What do you think of this artist?