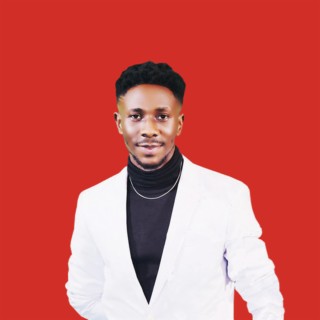 Peterson Okopi
Current #1,529

All Time #2,502

OKOPI PETERSON whose full name is ADIKWU, PETERSON OKOPI is a gospel recording artiste, song writer, and music minister signed to TWC RECORDS based in Lagos Nigeria. Many of Okopi Peterson songs become very popular and trendy online with great number of streaming and downloads on Boomplay.

Okopi Peterson is from Otukpo Local Government Area of Benue State but he is resident in Lagos Nigeria. He is from a family of six, born to Mr and Mrs Adikwu his loving parents and has had an eventful childful filled with loads of memorable experiences.

His journey into music began at a very tender age of 7 and since then, he has grown to become a name and a voice everyone wants to associate with as his music ministry has been a massive blessing to many. Peterson Okopi is one of Nigeria's Multi-Talented music minister, dynamic Worshipper.

He is a prolific Song Writer, Music Director, Skilled Singer and Plays several Instruments. Okopi is working under the worship culture Label and popularly known for his gospel. Hit singles like: osuba. He's up to something, o ga eme, Baba (The Cry).

Follow Boomplay and keep up-to-date with latest Okopi Peterson songs and information.


Career:
Okopi Peterson is a recording and performing gospel artiste who comes from a deep tribe of Worship, Peterson is a Member of Zion World Ministry Lagos under the divine call of Pastor Jude Osobase.

Growing up in a music family, where both parents are lovers of music, Peterson Okopi started singing at a very tender age. At the age of 7, he has started ministering as a soloist in his church choir, over the years, he has grown into a full-blown artiste ministering in different churches around the country.

He has ministered on one of the biggest church platforms and events in Africa such as MMPRAISE, a yearly music praise concert organized by the REDEEMED CHRISTIAN CHURCH OF GOD (RCCG) to celebrate the birthday of their General Overseer, Pastor E.A. Adeboye, COMMONWEALTH OF ZION ASSEMBLY (COZA), MASS CONCERT, REFLECTION CONCERT just to mention a few.

He has also shared stages with top gospel music brands like CHEVELE FRANKLIN, NATHANIEL BASSEY, DUNSIN OYEKAN, JUDIKAY, EFE NATHAN, B-JAY SAX, VICTORIA ORENZE etc.

Peterson Okopi has shared stages with gospel music notables including Nathaniel Bassey, Dunsin Oyekan to mention a few.

Peterson Okopi Songs:
• Baba
• Osuba
• Have Your Way
• He's Up To Something
• Idoma Medley
• Ibibio Medley
• Madunile.

Peterson Okopi songs are included in Boomplay music playlists. Search to stream and download Peterson Okopi songs MP3/ single/ albums on the platform....more

Country/Region : Nigeria
Songs

(51)

Albums

(18)

Playlists

(0)

Videos and More
1

2

3

4

5

6

7

8

9

10

11

12

13

14

15

16

17

18

19

20

21

22

23

24

25

26

27

28

29

30

31

32

33

34

35

36

37

38

39

40

41

42

43

44

45

46

47

48

49

50

51
Listen to Peterson Okopi's new songs including "Osuba", "VICTORY DANCE", "Osuba (Live)" and many more. Enjoy Peterson Okopi's latest songs and explore the Peterson Okopi's new music albums. If you want to download Peterson Okopi songs MP3, use the Boomplay App to download the Peterson Okopi songs for free. Discover Peterson Okopi's latest songs, popular songs, trending songs all on Boomplay.
OKOPI PETERSON whose full name is ADIKWU, PETERSON OKOPI is a gospel recording artiste, song writer, and music minister signed to TWC RECORDS based in Lagos Nigeria. Many of Okopi Peterson songs become very popular and trendy online with great number of streaming and downloads on Boomplay.

Okopi Peterson is from Otukpo Local Government Area of Benue State but he is resident in Lagos Nigeria. He is from a family of six, born to Mr and Mrs Adikwu his loving parents and has had an eventful childful filled with loads of memorable experiences.

His journey into music began at a very tender age of 7 and since then, he has grown to become a name and a voice everyone wants to associate with as his music ministry has been a massive blessing to many. Peterson Okopi is one of Nigeria's Multi-Talented music minister, dynamic Worshipper.

He is a prolific Song Writer, Music Director, Skilled Singer and Plays several Instruments. Okopi is working under the worship culture Label and popularly known for his gospel. Hit singles like: osuba. He's up to something, o ga eme, Baba (The Cry).

Follow Boomplay and keep up-to-date with latest Okopi Peterson songs and information.


Career:
Okopi Peterson is a recording and performing gospel artiste who comes from a deep tribe of Worship, Peterson is a Member of Zion World Ministry Lagos under the divine call of Pastor Jude Osobase.

Growing up in a music family, where both parents are lovers of music, Peterson Okopi started singing at a very tender age. At the age of 7, he has started ministering as a soloist in his church choir, over the years, he has grown into a full-blown artiste ministering in different churches around the country.

He has ministered on one of the biggest church platforms and events in Africa such as MMPRAISE, a yearly music praise concert organized by the REDEEMED CHRISTIAN CHURCH OF GOD (RCCG) to celebrate the birthday of their General Overseer, Pastor E.A. Adeboye, COMMONWEALTH OF ZION ASSEMBLY (COZA), MASS CONCERT, REFLECTION CONCERT just to mention a few.

He has also shared stages with top gospel music brands like CHEVELE FRANKLIN, NATHANIEL BASSEY, DUNSIN OYEKAN, JUDIKAY, EFE NATHAN, B-JAY SAX, VICTORIA ORENZE etc.

Peterson Okopi has shared stages with gospel music notables including Nathaniel Bassey, Dunsin Oyekan to mention a few.

Peterson Okopi Songs:
• Baba
• Osuba
• Have Your Way
• He's Up To Something
• Idoma Medley
• Ibibio Medley
• Madunile.

Peterson Okopi songs are included in Boomplay music playlists. Search to stream and download Peterson Okopi songs MP3/ single/ albums on the platform.
FAQs about Peterson Okopi
Where is Peterson Okopi from?
He is from Nigeria.
How to download songs of Peterson Okopi?
You can download songs of Peterson Okopi from Boomplay App for free.
Firstly, install Boomplay app on your mobile phone.
Secondly, navigate to the song you would like to download.
Thirdly, Tap on More > Download.