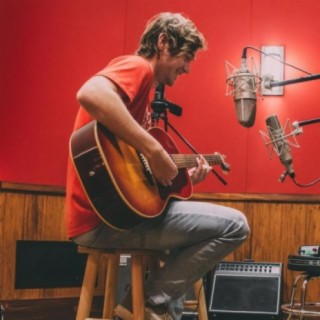 Adri Lavigne
Current #99k+

All Time #55.8k

Adri Lavigne is a Folk Pop Singer/Songwriter and talented acoustic guitarist.
He has released 3 EPs "Take Me Home" (2019), "Sunrise" (2019), and "Málaga" (2018) and was featured on the single "Just Forever" (2019) with his father and Rock' n' Roll artist, guitarist, and songwriter Chris Lavigne.

His cultural roots belong to a small village in the countryside of France, where he was born and raised before moving to Austin, Texas, USA when he was 10 years old.
As a multicultural and trilingual artist, Adri writes and performs in 3 languages (English, French, and Spanish) after living in South America, Europe and the USA.

Adri co-produced his 2019 "Take Me Home" and "Sunrise" EPs with bassist for Blue October, producer and co-owner at Orb Studios, Matt Noveskey. He appears alongside Kat Whitlock in his original song "Too Long", off of the "Sunrise" EP.
On his 2019 EPs, Adri collaborated with pianist, singer/songwriter and producer Sean Giddings; violinist and multi-instrumentalist Ryan Delahoussaye; co-producer and sound engineer Matt Meli; drummer Chris Doege; vocalist producer Ronnie Hall; multi-instrumentalist Paul Deemer; trumpeter Tommy Lopez; and bassist and producer Matt Noveskey.

Adri is an independent artist in Austin, Texas....more

Country/Region : France
Songs

(0)

Albums

(0)

Playlists

(0)
Listen to Adri Lavigne's new songs including and many more. Enjoy Adri Lavigne's latest songs and explore the Adri Lavigne's new music albums. If you want to download Adri Lavigne songs MP3, use the Boomplay App to download the Adri Lavigne songs for free. Discover Adri Lavigne's latest songs, popular songs, trending songs all on Boomplay.
Adri Lavigne is a Folk Pop Singer/Songwriter and talented acoustic guitarist.
He has released 3 EPs "Take Me Home" (2019), "Sunrise" (2019), and "Málaga" (2018) and was featured on the single "Just Forever" (2019) with his father and Rock' n' Roll artist, guitarist, and songwriter Chris Lavigne.

His cultural roots belong to a small village in the countryside of France, where he was born and raised before moving to Austin, Texas, USA when he was 10 years old.
As a multicultural and trilingual artist, Adri writes and performs in 3 languages (English, French, and Spanish) after living in South America, Europe and the USA.

Adri co-produced his 2019 "Take Me Home" and "Sunrise" EPs with bassist for Blue October, producer and co-owner at Orb Studios, Matt Noveskey. He appears alongside Kat Whitlock in his original song "Too Long", off of the "Sunrise" EP.
On his 2019 EPs, Adri collaborated with pianist, singer/songwriter and producer Sean Giddings; violinist and multi-instrumentalist Ryan Delahoussaye; co-producer and sound engineer Matt Meli; drummer Chris Doege; vocalist producer Ronnie Hall; multi-instrumentalist Paul Deemer; trumpeter Tommy Lopez; and bassist and producer Matt Noveskey.

Adri is an independent artist in Austin, Texas.
New Comments(
0

)

What do you think of this artist?