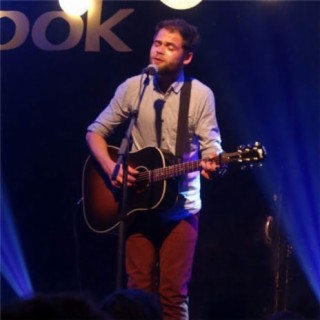 Passenger
Current #1,348

All Time #615

Michael David Rosenberg (born 17 May 1984), better known by his stage name Passenger, is an English singer-songwriter and musician. Many of Passenger songs become very popular and trendy online with a great number of streaming and downloads on Boomplay.

Previously the main vocalist and songwriter of Passenger, Rosenberg opted to keep the band's name for his solo work after the band dissolved in 2009. Rosenberg was born in Brighton to Quaker parents, English mother Jane and American Jewish father, Gerard Rosenberg, originally from Vineland, New Jersey. Rosenberg learned classical guitar at a young age and at around 14–15 started to write songs. Rosenberg left school at the age of 16 to pursue a career in the music industry and spent the next few years as a busker in England and Australia.

Career
Rosenberg did his first performance when he was 16. Rosenberg's father, a film production worker, introduced him to former member of the band Faithless, Jamie Catto, in 2001; this led to Rosenberg getting a two-song spot at the Free Burma Campaign benefit gig at the Royal Court in London in 2002. On the night, Rosenberg met his future writing partner Andrew Phillips and established contact with the IE Music label. Back in Brighton, Phillips and Rosenberg pooled their musical influences (from Simon & Garfunkel to DJ Shadow), and started to write songs at Phillips' in-house studio in Hove. In 2003, they formed the Mike Rosenberg Band, engaging Marcus O'Dair (bass), Alon Cohen (drums) and Richard Brinklow (keyboards) through connections within the Brighton music scene.

In 2012, he released the song "Let Her Go" which topped the charts in 16 countries. In 2014, the song was nominated for the Brit Award for British Single of the Year, and he received the British Academy's Ivor Novello Award for Most Performed Work.

Achievements
• His song "Let Her Go" earned him Best Folk/Singer-Songwriter Song at the 2013 Independent Music Awards
• His song "Let Her Go" earned him Most Performed Work at the 2014 Ivor Novello Awards
• His song "Let Her Go" was nominated as the British Song of the Year at the 2014 Brit Awards
• He was nominated as the Best New Artist at the iHeartRadio Music Awards
• His Album Runaway was nominated as the Album of the Year at the 2019 Pop Awards

Follow Boomplay and keep up to date with the latest Passenger songs and information.

Passenger Songs and Albums
• All The Little Lights
• Circles
• Coins In A Fountain
• Feather On The Clyde
• Hearts On Fire
• Hell Or High Water
• Holes
• I Hate
• Keep On Walking
• Let Her Go
• Life's For The Living
• Patient Love
• Riding To New York
• Rolling Stone
• Scare Away The Dark
• Staring At The Stars
• Start A Fire
• Survivors
• Sword From The Stone
• Whisper (Album)
• Runaway (Album)
• Patchwork (Album)
• The Bird Who Cried Wolf (Album)

Passenger songs are included in Boomplay music playlists. Search to stream and download Passenger songs MP3/ single/ albums on the platform....more

Country : United Kingdom
Songs

(0)

Albums

(0)

Playlists

(6)
Listen to Passenger's new songs including and many more. Enjoy Passenger's latest songs and explore the Passenger's new music albums. If you want to download Passenger songs MP3, use the Boomplay App to download the Passenger songs for free. Discover Passenger's latest songs, popular songs, trending songs all on Boomplay.
Michael David Rosenberg (born 17 May 1984), better known by his stage name Passenger, is an English singer-songwriter and musician. Many of Passenger songs become very popular and trendy online with a great number of streaming and downloads on Boomplay.

Previously the main vocalist and songwriter of Passenger, Rosenberg opted to keep the band's name for his solo work after the band dissolved in 2009. Rosenberg was born in Brighton to Quaker parents, English mother Jane and American Jewish father, Gerard Rosenberg, originally from Vineland, New Jersey. Rosenberg learned classical guitar at a young age and at around 14–15 started to write songs. Rosenberg left school at the age of 16 to pursue a career in the music industry and spent the next few years as a busker in England and Australia.

Career
Rosenberg did his first performance when he was 16. Rosenberg's father, a film production worker, introduced him to former member of the band Faithless, Jamie Catto, in 2001; this led to Rosenberg getting a two-song spot at the Free Burma Campaign benefit gig at the Royal Court in London in 2002. On the night, Rosenberg met his future writing partner Andrew Phillips and established contact with the IE Music label. Back in Brighton, Phillips and Rosenberg pooled their musical influences (from Simon & Garfunkel to DJ Shadow), and started to write songs at Phillips' in-house studio in Hove. In 2003, they formed the Mike Rosenberg Band, engaging Marcus O'Dair (bass), Alon Cohen (drums) and Richard Brinklow (keyboards) through connections within the Brighton music scene.

In 2012, he released the song "Let Her Go" which topped the charts in 16 countries. In 2014, the song was nominated for the Brit Award for British Single of the Year, and he received the British Academy's Ivor Novello Award for Most Performed Work.

Achievements
• His song "Let Her Go" earned him Best Folk/Singer-Songwriter Song at the 2013 Independent Music Awards
• His song "Let Her Go" earned him Most Performed Work at the 2014 Ivor Novello Awards
• His song "Let Her Go" was nominated as the British Song of the Year at the 2014 Brit Awards
• He was nominated as the Best New Artist at the iHeartRadio Music Awards
• His Album Runaway was nominated as the Album of the Year at the 2019 Pop Awards

Follow Boomplay and keep up to date with the latest Passenger songs and information.

Passenger Songs and Albums
• All The Little Lights
• Circles
• Coins In A Fountain
• Feather On The Clyde
• Hearts On Fire
• Hell Or High Water
• Holes
• I Hate
• Keep On Walking
• Let Her Go
• Life's For The Living
• Patient Love
• Riding To New York
• Rolling Stone
• Scare Away The Dark
• Staring At The Stars
• Start A Fire
• Survivors
• Sword From The Stone
• Whisper (Album)
• Runaway (Album)
• Patchwork (Album)
• The Bird Who Cried Wolf (Album)

Passenger songs are included in Boomplay music playlists. Search to stream and download Passenger songs MP3/ single/ albums on the platform.