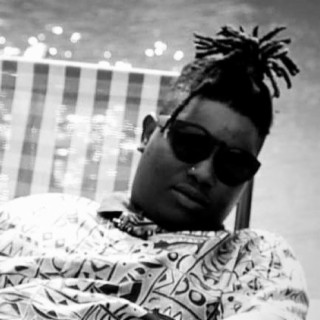 Barry Jhay
Current #693

All Time #482

Barry Jhay was born 13 February 1993 in Oyo State, Nigeria. His Real name is Oluwakayode Junior Balogun and He is popularly a music singer.

Barry Jhay was born in Oyo State, Nigeria. Barry is a popular Nigerian Singer. He is currently signed to the Cash Nation Entertainment music label. He was also known for "Most Promising Act of the Year" He has win many awards. Barry Jhay won the Best New Act of the Year & "Rookie of The Year" at The Headies Award 2019. Barry Jhay is a talented Nigerian artiste specially loved for the way he infuses Yoruba to deliver a relatable jam for everyone to enjoy. Barry Jhay became very popular for his song "Aiye", a hip-hop song he released in 2018 which earned him the nomination as "The Headies Award for Best Street-Hop Artiste".

Barry Jhay once explained why he doesn't have a university education even though during his father's lifetime, he could afford it. All I know in my life is music; I cannot read any other thing. I told my mom and dad, I told everybody that the only thing I can read is music production and sound engineering. As at that time, I never knew music was what was going to feed me; but thank God, I'm improving", he said.

Download and Listen to Barry Jhay's songs on Boomplay....more

Country/Region : Nigeria
Listen to Barry Jhay's new songs including "My Father My Father", "Kabiyesi", "Asheshe" and many more. Enjoy Barry Jhay's latest songs and explore the Barry Jhay's new music albums. If you want to download Barry Jhay songs MP3, use the Boomplay App to download the Barry Jhay songs for free. Discover Barry Jhay's latest songs, popular songs, trending songs all on Boomplay.
Barry Jhay was born 13 February 1993 in Oyo State, Nigeria. His Real name is Oluwakayode Junior Balogun and He is popularly a music singer.

Barry Jhay was born in Oyo State, Nigeria. Barry is a popular Nigerian Singer. He is currently signed to the Cash Nation Entertainment music label. He was also known for "Most Promising Act of the Year" He has win many awards. Barry Jhay won the Best New Act of the Year & "Rookie of The Year" at The Headies Award 2019. Barry Jhay is a talented Nigerian artiste specially loved for the way he infuses Yoruba to deliver a relatable jam for everyone to enjoy. Barry Jhay became very popular for his song "Aiye", a hip-hop song he released in 2018 which earned him the nomination as "The Headies Award for Best Street-Hop Artiste".

Barry Jhay once explained why he doesn't have a university education even though during his father's lifetime, he could afford it. All I know in my life is music; I cannot read any other thing. I told my mom and dad, I told everybody that the only thing I can read is music production and sound engineering. As at that time, I never knew music was what was going to feed me; but thank God, I'm improving", he said.

Download and Listen to Barry Jhay's songs on Boomplay.
FAQs about Barry Jhay
Where is Barry Jhay from?
He is from Nigeria.
How to download songs of Barry Jhay?
You can download songs of Barry Jhay from Boomplay App for free.
Firstly, install Boomplay app on your mobile phone.
Secondly, navigate to the song you would like to download.
Thirdly, Tap on More > Download.