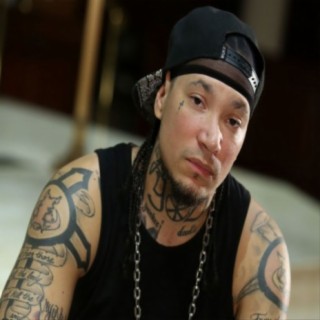 Sevin
Current #12.9k

All Time #10.4k

Prolific Christian rapper Sevin began his artistic career at a young age and would rise consistently throughout the 2000's and beyond. Starting with self-produced albums and mixtapes in the late 90's, he eventually expanded his platform to include a wide-reaching ministry organization and Billboard-charting records released on bigger labels. As his career burned on his albums were more and more successful, with offerings like 2016's Purple Heart finding Sevin at his most defined and sharpest statements of religious devotion in the face of urban blight.

Sevin was born Marques Adams in San Jose, California in 1981. He grew up in Sacramento, California while in his teens began writing rap songs dealing with the trials and tribulations of street life. From the start, his music aimed to promote a positive, faith-driven lifestyle as an alternative to drugs, violence, and gang activity. He released his debut album All or None in 1999 when he was still just 17 years old...more

Country/Region : United States
Songs

(4)

Albums

(1)

Playlists

(0)
Listen to Sevin's new songs including "Beauty (Original Mix)", "Really Old Computer (Original Mix)", "Monday Blues (Original Mix)" and many more. Enjoy Sevin's latest songs and explore the Sevin's new music albums. If you want to download Sevin songs MP3, use the Boomplay App to download the Sevin songs for free. Discover Sevin's latest songs, popular songs, trending songs all on Boomplay.
Prolific Christian rapper Sevin began his artistic career at a young age and would rise consistently throughout the 2000's and beyond. Starting with self-produced albums and mixtapes in the late 90's, he eventually expanded his platform to include a wide-reaching ministry organization and Billboard-charting records released on bigger labels. As his career burned on his albums were more and more successful, with offerings like 2016's Purple Heart finding Sevin at his most defined and sharpest statements of religious devotion in the face of urban blight.

Sevin was born Marques Adams in San Jose, California in 1981. He grew up in Sacramento, California while in his teens began writing rap songs dealing with the trials and tribulations of street life. From the start, his music aimed to promote a positive, faith-driven lifestyle as an alternative to drugs, violence, and gang activity. He released his debut album All or None in 1999 when he was still just 17 years old
New Comments(
0

)

What do you think of this artist?