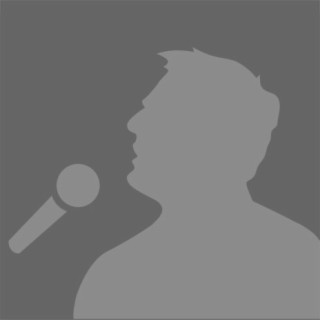 TASHINA MUZIK
Current #99k+

All Time #45.9k

Blessed with witty writing skills, versatility, strong vocals, an artillery of songs, positive influences and a work ethic similar to that of an ant, you will find recording artiste Tashina McKenzie, affectionately called Tashina. Tashina is a rounded talent, who dabbles with several genres including reggae, hip hop, dancehall, R&B and afro beats.

Groomed in the reggae genre, Tashina was widely known for consciousness and inked collaborations with professional artistes. Her first real taste of musical recognition came in 2007 when she won the title of Miss Kingston 11 at the annual pageant overseen by Prime Minister Andrew Holiness.
The artiste who sang for her talent piece, says this recognition was a major confidence booster which also saw her win a slew of new fans as she now began to make a name for herself.

Whether it her warm personality, conscious music, charisma, her capacity to deliver on hard-core dancehall instrumentals or caress the soothing bass-lines of reggae beats, Tashina continues to make her mark and will be a valuable asset to the entertainment industry, when she inevitably climbs to the top of dancehall apogee.
"I just want to make my mark and stand out and also to carry on the music of our nation to international spaces" she added....more

Country : Others
Songs

(15)

Albums

(5)

Playlists

(0)
1

2

3

4

5

6

7

8

9

10

11

12

13

14

15
Listen to TASHINA MUZIK's new songs including "One Touch", "Me Nuh Regular", "Party Vibes ft. Casanova & JB The Artiste" and many more. Enjoy TASHINA MUZIK's latest songs and explore the TASHINA MUZIK's new music albums. If you want to download TASHINA MUZIK songs MP3, use the Boomplay App to download the TASHINA MUZIK songs for free. Discover TASHINA MUZIK's latest songs, popular songs, trending songs all on Boomplay.
Blessed with witty writing skills, versatility, strong vocals, an artillery of songs, positive influences and a work ethic similar to that of an ant, you will find recording artiste Tashina McKenzie, affectionately called Tashina. Tashina is a rounded talent, who dabbles with several genres including reggae, hip hop, dancehall, R&B and afro beats.

Groomed in the reggae genre, Tashina was widely known for consciousness and inked collaborations with professional artistes. Her first real taste of musical recognition came in 2007 when she won the title of Miss Kingston 11 at the annual pageant overseen by Prime Minister Andrew Holiness.
The artiste who sang for her talent piece, says this recognition was a major confidence booster which also saw her win a slew of new fans as she now began to make a name for herself.

Whether it her warm personality, conscious music, charisma, her capacity to deliver on hard-core dancehall instrumentals or caress the soothing bass-lines of reggae beats, Tashina continues to make her mark and will be a valuable asset to the entertainment industry, when she inevitably climbs to the top of dancehall apogee.
"I just want to make my mark and stand out and also to carry on the music of our nation to international spaces" she added.
New Comments(
0

)

What do you think of this artist?