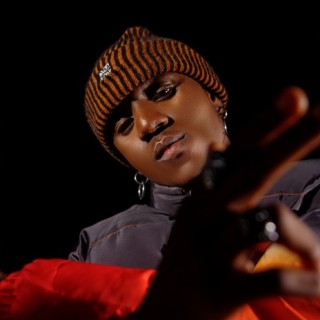 Victony
Current #163

All Time #139

Anthony Ebuka Victor (born January 5th, 2001) professionally known as VICTONY, is a 20-year-old Nigerian rapper, singer and songwriter who hails from Orsu local government in Imo state. He's currently pursuing his B.Eng in Petroleum Engineering, at the Federal University of Technology Owerri (F.U.T.O).

Victony officially kicked off his music career in 2017 with the release of a mixtape on SoundCloud titled "The Outlaw King". He started off solely as a rapper and later honed his skills and developed a more dynamic artistry that allows him to perfectly swing between different genres such as RnB, Trap & Afropop and express the extent of his versatility.

In 2021, Victony was involved in a car accident that almost claimed his legs and had him in a wheelchair for months. Despite this setback, Victony managed to put out several acclaimed singles during the year including 'Pray' and the Mayorkun hit collab 'Holy Father'. He also collaborated with Grammy-winning producer Rexxie to release a dance capsule, 'Nataraja'.

Victony sees his music as the best language to communicate in today's world and hopes to change the world with his music in its truest form and will propagate his art on a wider scale in 2022!...more

Country/Region : Nigeria
Listen to Victony's new songs including "OHEMA ft. Crayon & Bella Shmurda", "Jaga Jaga ft. Babyboy AV", "Soweto (Amapiano Edit) (Mixed) ft. Tempoe" and many more. Enjoy Victony's latest songs and explore the Victony's new music albums. If you want to download Victony songs MP3, use the Boomplay App to download the Victony songs for free. Discover Victony's latest songs, popular songs, trending songs all on Boomplay.
Anthony Ebuka Victor (born January 5th, 2001) professionally known as VICTONY, is a 20-year-old Nigerian rapper, singer and songwriter who hails from Orsu local government in Imo state. He's currently pursuing his B.Eng in Petroleum Engineering, at the Federal University of Technology Owerri (F.U.T.O).

Victony officially kicked off his music career in 2017 with the release of a mixtape on SoundCloud titled "The Outlaw King". He started off solely as a rapper and later honed his skills and developed a more dynamic artistry that allows him to perfectly swing between different genres such as RnB, Trap & Afropop and express the extent of his versatility.

In 2021, Victony was involved in a car accident that almost claimed his legs and had him in a wheelchair for months. Despite this setback, Victony managed to put out several acclaimed singles during the year including 'Pray' and the Mayorkun hit collab 'Holy Father'. He also collaborated with Grammy-winning producer Rexxie to release a dance capsule, 'Nataraja'.

Victony sees his music as the best language to communicate in today's world and hopes to change the world with his music in its truest form and will propagate his art on a wider scale in 2022!
FAQs about Victony
Where is Victony from?
He is from Nigeria.
How to download songs of Victony?
You can download songs of Victony from Boomplay App for free.
Firstly, install Boomplay app on your mobile phone.
Secondly, navigate to the song you would like to download.
Thirdly, Tap on More > Download.