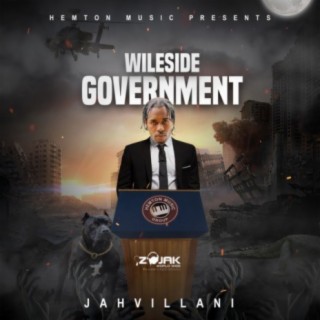 Jahvillani
Current #2,761

All Time #5,149

Jahvillani is easily one of the most exciting new faces in dancehall. Debut album "Dirt To Bentley" soon fwd. VP Records.

Born Dujon Edwards, the artist hails from a rural neighborhood called Great Pond that sits in St. Ann, a parish on Jamaica's northern coast. He lived between Great Pond and St. Mary, a neighboring parish, as he worked towards completing his primary school education until finally in 2011, he graduated Ocho Rios High School. As a student, he started writing verses and became a campus favorite after three energetic performances. It was only natural that he transitioned to recording and pursuing music full time, which he did after completing his studies. He decided that he would perform under the moniker "Jahvillani," a name forged through thinking about balance. Says the artist, "The name Jahvillani is a portmanteau, one that was deeply inspired by my views of society. 'Jah,' which means God in Rastafarianism, symbolizes the good in society and the good that is hopefully in everyone. While 'villani' is a creative twist on villain which speaks to the evil in society. Together it makes Jahvillani: the Wileside gad who makes positive vibes, but also comments on the negatives in society, through his music."...more

Country/Region : Jamaica
Songs

(92)

Albums

(80)

Playlists

(6)
1

2

3

4

5

6

7

8

9

10

11

12

13

14

15

16

17

18

19

20

21

22

23

24

25

26

27

28

29

30

31

32

33

34

35

36

37

38

39

40

41

42

43

44

45

46

47

48

49

50

51

52

53

54

55

56

57

58

59

60

61

62

63

64

65

66

67

68

69

70

71

72

73

74

75

76

77

78

79

80

81

82

83

84

85

86

87

88

89

90

91

92
Listen to Jahvillani's new songs including "Gangsta ft. Ricardo Gowe", "Wileside Government", "Nuh Reason" and many more. Enjoy Jahvillani's latest songs and explore the Jahvillani's new music albums. If you want to download Jahvillani songs MP3, use the Boomplay App to download the Jahvillani songs for free. Discover Jahvillani's latest songs, popular songs, trending songs all on Boomplay.
Jahvillani is easily one of the most exciting new faces in dancehall. Debut album "Dirt To Bentley" soon fwd. VP Records.

Born Dujon Edwards, the artist hails from a rural neighborhood called Great Pond that sits in St. Ann, a parish on Jamaica's northern coast. He lived between Great Pond and St. Mary, a neighboring parish, as he worked towards completing his primary school education until finally in 2011, he graduated Ocho Rios High School. As a student, he started writing verses and became a campus favorite after three energetic performances. It was only natural that he transitioned to recording and pursuing music full time, which he did after completing his studies. He decided that he would perform under the moniker "Jahvillani," a name forged through thinking about balance. Says the artist, "The name Jahvillani is a portmanteau, one that was deeply inspired by my views of society. 'Jah,' which means God in Rastafarianism, symbolizes the good in society and the good that is hopefully in everyone. While 'villani' is a creative twist on villain which speaks to the evil in society. Together it makes Jahvillani: the Wileside gad who makes positive vibes, but also comments on the negatives in society, through his music."
New Comments(
0

)

What do you think of this artist?
FAQs about Jahvillani
Where is Jahvillani from?
He is from Jamaica.
What are the latest songs of Jahvillani?
The latest songs of Jahvillani are Make It Rain ft. One Army Ent, Bad Jim Brown and Government Block ft. Panta Son.
What are the best songs of Jahvillani?
The best songs of Jahvillani are Gangsta ft. Ricardo Gowe, Live Forever and First Class Flight (feat. Prince Swanny).
What are the best albums of Jahvillani?
The best albums of Jahvillani are Dirt To Bentley, Live Forever and Gangsta.
How to download songs of Jahvillani?
You can download songs of Jahvillani from Boomplay App for free.
Firstly, install Boomplay app on your mobile phone.
Secondly, navigate to the song you would like to download.
Thirdly, Tap on More > Download.