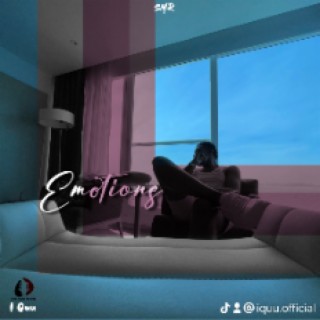 I Quu
Current #2,275

All Time #23

Kwame Lemon born (September 13, 1983), in the garden parish of St. Ann, Jamaica professionally known as I Quu is a Jamaican singer, songwriter. Many of I Quu songs become very popular and trendy online with a great number of streaming and downloads on Boomplay.

I Quu grew up in a small town called Claremont. Being from Jamaica inspired big dreams and aspirations. I Quu has been performing, singing and producing over ten years.

He has been inspired by the likes of Bernie Man, Bounty Killer, Bob Marley, Jay Z, Eminem among others and he uses different genres of music to create his own style.

I Quu has his own music production company called "876side Music Records" where he works a number of established and upcoming artist and producers.

Career
I Quu developed a love for music at a tender age. While in high school he had a little sound system which he played at local parties and gatherings, he loved listening to all genres of music. He grew up on the likes of Bob Marley, Peter Tosh, Garnet Silk, Beres Hammond, Busta Rhymes, Eminem, Jay Z among others who've also been great inspiration to him.

While going college he teamed up with friends to form a company called Tripledose Production, where they produced various music for various artiste included I Quu himself among with known names in the industry such as Shawn Storm, G Whizz, Jah Vinci, Demarco, Stone Bwoy, Fanton Mojah among others.

I Quu has travelled to other Caribbean countries to perform, countries such as St Vincent, Suriname and Antigua. I Quu has been getting a fair amount of air plays from local as well as international radio stations for songs such as Real Life produced by Jugglerz production in Europe, weh me a go ft Jahvinci produced by Frenz for real production, also I Quu have videos out for a few songs currently on promotion which have been uploaded to youtube, Facebook and other social media outlet.

Currently I Quu is seeking to broaden his fan base and produce more music for his fans. I Quu is now managed and produced by his own company "Caribbean Music Records" and they are also doing production with new and upcoming artists as well as some known names in the game.

Follow Boomplay and keep up to date with the latest I Quu songs and information.

I Quu Songs
• Bank Job
• More Fight
• Gal Waah
• Summer Time
• Psalms 34
• Narcos
• Try
• RIP
• Unforgettable Relations
• Me N Mi Thoughts

I Quu songs are included in Boomplay music playlists. Search to stream and download I Quu songs MP3/ single/ albums on the platform....more

Country/Region : Jamaica
Songs

(34)

Albums

(25)

Playlists

(2)
1

2

3

4

5

6

7

8

9

10

11

12

13

14

15

16

17

18

19

20

21

22

23

24

25

26

27

28

29

30

31

32

33

34
Listen to I Quu's new songs including "Selfish Minded", "Unforgettable Relations", "Bank Job" and many more. Enjoy I Quu's latest songs and explore the I Quu's new music albums. If you want to download I Quu songs MP3, use the Boomplay App to download the I Quu songs for free. Discover I Quu's latest songs, popular songs, trending songs all on Boomplay.
Kwame Lemon born (September 13, 1983), in the garden parish of St. Ann, Jamaica professionally known as I Quu is a Jamaican singer, songwriter. Many of I Quu songs become very popular and trendy online with a great number of streaming and downloads on Boomplay.

I Quu grew up in a small town called Claremont. Being from Jamaica inspired big dreams and aspirations. I Quu has been performing, singing and producing over ten years.

He has been inspired by the likes of Bernie Man, Bounty Killer, Bob Marley, Jay Z, Eminem among others and he uses different genres of music to create his own style.

I Quu has his own music production company called "876side Music Records" where he works a number of established and upcoming artist and producers.

Career
I Quu developed a love for music at a tender age. While in high school he had a little sound system which he played at local parties and gatherings, he loved listening to all genres of music. He grew up on the likes of Bob Marley, Peter Tosh, Garnet Silk, Beres Hammond, Busta Rhymes, Eminem, Jay Z among others who've also been great inspiration to him.

While going college he teamed up with friends to form a company called Tripledose Production, where they produced various music for various artiste included I Quu himself among with known names in the industry such as Shawn Storm, G Whizz, Jah Vinci, Demarco, Stone Bwoy, Fanton Mojah among others.

I Quu has travelled to other Caribbean countries to perform, countries such as St Vincent, Suriname and Antigua. I Quu has been getting a fair amount of air plays from local as well as international radio stations for songs such as Real Life produced by Jugglerz production in Europe, weh me a go ft Jahvinci produced by Frenz for real production, also I Quu have videos out for a few songs currently on promotion which have been uploaded to youtube, Facebook and other social media outlet.

Currently I Quu is seeking to broaden his fan base and produce more music for his fans. I Quu is now managed and produced by his own company "Caribbean Music Records" and they are also doing production with new and upcoming artists as well as some known names in the game.

Follow Boomplay and keep up to date with the latest I Quu songs and information.

I Quu Songs
• Bank Job
• More Fight
• Gal Waah
• Summer Time
• Psalms 34
• Narcos
• Try
• RIP
• Unforgettable Relations
• Me N Mi Thoughts

I Quu songs are included in Boomplay music playlists. Search to stream and download I Quu songs MP3/ single/ albums on the platform.
New Comments(
33

)
FAQs about I Quu
Where is I Quu from?
He is from Jamaica.
How to download songs of I Quu?
You can download songs of I Quu from Boomplay App for free.
Firstly, install Boomplay app on your mobile phone.
Secondly, navigate to the song you would like to download.
Thirdly, Tap on More > Download.