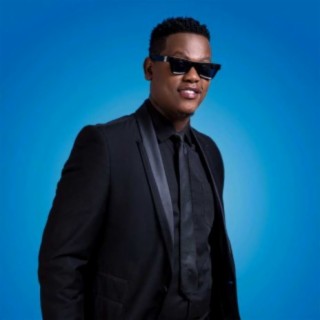 Bruce Melodie
Current #1,845

All Time #2,049

Itahiwacu Bruce, commonly known as Bruce Melodie, is a Rwandan R&B and Soul singer, songwriter, and producer. Many of Bruce Melodie songs become very popular and trendy online with a great number of streaming and downloads on Boomplay. He was born on March 2, 1992, in the Kicukiro District of Rwanda. Dubbed as the Young Rwandan King, Bruce is the Founder of Igitangaza Music Label.

Bruce, who comes from a family of four, went to Kanombe's Camp Kanombe primary school and Rwamagana's Islamic secondary school. Bruce is the current Rwandan music leader, having won GumaGuma Superstar seasons 8 and 9.

Career
"Tubivemo," his debut song, was released in August 2013 as part of the album "Ndumiwe." In 2014, Super Level Music Label published his second album, "Ntundize." Since then, he's worked with a number of well-known musicians from Uganda and Kenya, among others. He has collaborated with a number of artists, including Kenyan rapper Khaligraph Jones and Ugandan Sheebah Jay-C.

His music has grown in popularity over the last several years, with most of his albums receiving over a million views on YouTube, in addition to extensive airing on Rwandan and East African media channels.

Follow Boomplay and keep up to date with the latest Bruce Melodie songs and information.

Bruce Melodie Recent Releases
• Izina – 2022
• Sawa Sawa – 2021

Bruce Melodie songs are included in Boomplay music playlists. Search to stream and download Bruce Melodie songs MP3/ single/ albums on the platform....more

Country : Rwanda
Songs

(0)

Albums

(0)

Playlists

(4)

Similar Artists

(10)
Listen to Bruce Melodie's new songs including and many more. Enjoy Bruce Melodie's latest songs and explore the Bruce Melodie's new music albums. If you want to download Bruce Melodie songs MP3, use the Boomplay App to download the Bruce Melodie songs for free. Discover Bruce Melodie's latest songs, popular songs, trending songs all on Boomplay.
Itahiwacu Bruce, commonly known as Bruce Melodie, is a Rwandan R&B and Soul singer, songwriter, and producer. Many of Bruce Melodie songs become very popular and trendy online with a great number of streaming and downloads on Boomplay. He was born on March 2, 1992, in the Kicukiro District of Rwanda. Dubbed as the Young Rwandan King, Bruce is the Founder of Igitangaza Music Label.

Bruce, who comes from a family of four, went to Kanombe's Camp Kanombe primary school and Rwamagana's Islamic secondary school. Bruce is the current Rwandan music leader, having won GumaGuma Superstar seasons 8 and 9.

Career
"Tubivemo," his debut song, was released in August 2013 as part of the album "Ndumiwe." In 2014, Super Level Music Label published his second album, "Ntundize." Since then, he's worked with a number of well-known musicians from Uganda and Kenya, among others. He has collaborated with a number of artists, including Kenyan rapper Khaligraph Jones and Ugandan Sheebah Jay-C.

His music has grown in popularity over the last several years, with most of his albums receiving over a million views on YouTube, in addition to extensive airing on Rwandan and East African media channels.

Follow Boomplay and keep up to date with the latest Bruce Melodie songs and information.

Bruce Melodie Recent Releases
• Izina – 2022
• Sawa Sawa – 2021

Bruce Melodie songs are included in Boomplay music playlists. Search to stream and download Bruce Melodie songs MP3/ single/ albums on the platform.
New Comments(
45

)