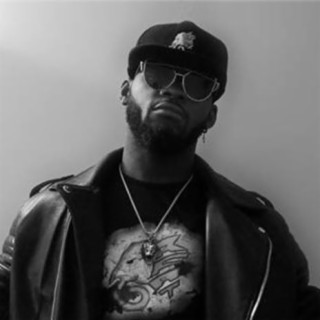 DJ Arafat
Current #240

All Time #130

Ange Didier Houon (26 January 1986 – 12 August 2019), known professionally as DJ Arafat, Arafat Muana and various other stage names, was an Ivorian DJ and singer who made music in the Coupé-Décalé genre. Many of Dj Arafat songs become very popular and trendy online with a great number of streaming and downloads on Boomplay.

He was popular in French-speaking countries in Africa. He was the son of Tina Glamour, a popular singer, and the deceased musician and sound engineer Pierre Houon. He has an older brother well known as DJ TV3.

Career
Ange Didier started his music career in the early 2000s as a DJ when he was only 14 years old in Yopougon, a night-life district in Abidjan. He left for France to improve his career and even overstayed his visa. In 2005, he spent a month in detention as an undocumented migrant. He was considered one of the most popular African artists in Francophone countries around the world. He became a star of his genre around 2009.

He released 11 music albums primarily in the popular "Coupé-Décalé" dance music style, in his career that spanned fifteen years. BBC described him as the "king" of Coupé-Décalé, which means "cut and run", in Ivorian slang it means "to cheat someone and run away" and it began in the early 2000s during Ivory Coast's civil war.

The music incorporates fast percussion, deep bass and hip-hop-style vocals. Arafat became the symbol of the flashy well-dressed lifestyle which is associated with the music. His song Dosabado is one of his most popular hits. He liked motorcycles and also featured them in his recent hit 'Moto Moto' released in May.

Arafat later became popular in the Europe and the United States when some of the sports personalities popularized the dance steps of coupé-décalé genre. "Dosabado", "Kpangor", "Zoropoto", "Enfant Beni" and "Moto, Moto" were some of his major hits.

He had multiple motorcycle accidents, one of which in 2009, was serious. Arafat's motorcycle accident in 2019 was fatal. On 12 August 2019, Arafat died in Abidjan Hospital after a motorcycle accident in Abidjan, Ivory Coast.

Achievements
• He was awarded the "Best Artist of the Year" at the Coupé-Decalé Awards in 2016 and 2017.
• He also won two WatsUp TV Africa Music Video Awards in 2016.
• He won the Best West African Video at the 2016 Maplôrly
• He also won the Best African Performance at the Concert a Korhogo
Follow Boomplay and keep up to date with the latest Arafat songs and information.

Dj Arafat Songs
• Kpangor
• Zropoto
• Boudha
• Djessimidjeka
• Agbangnan
• Enfant béni
• Dosabado
• Moto Moto
• Kong
• Jonathan
• 202

Dj Arafat songs are included in Boomplay music playlists. Search to stream and download Dj Arafat songs MP3/ single/ albums on the platform....more

Country/Region : Côte d'Ivoire
Listen to DJ Arafat's new songs including "Ca va aller", "Je gagne temps", "Aurore Mélodie" and many more. Enjoy DJ Arafat's latest songs and explore the DJ Arafat's new music albums. If you want to download DJ Arafat songs MP3, use the Boomplay App to download the DJ Arafat songs for free. Discover DJ Arafat's latest songs, popular songs, trending songs all on Boomplay.
Ange Didier Houon (26 January 1986 – 12 August 2019), known professionally as DJ Arafat, Arafat Muana and various other stage names, was an Ivorian DJ and singer who made music in the Coupé-Décalé genre. Many of Dj Arafat songs become very popular and trendy online with a great number of streaming and downloads on Boomplay.

He was popular in French-speaking countries in Africa. He was the son of Tina Glamour, a popular singer, and the deceased musician and sound engineer Pierre Houon. He has an older brother well known as DJ TV3.

Career
Ange Didier started his music career in the early 2000s as a DJ when he was only 14 years old in Yopougon, a night-life district in Abidjan. He left for France to improve his career and even overstayed his visa. In 2005, he spent a month in detention as an undocumented migrant. He was considered one of the most popular African artists in Francophone countries around the world. He became a star of his genre around 2009.

He released 11 music albums primarily in the popular "Coupé-Décalé" dance music style, in his career that spanned fifteen years. BBC described him as the "king" of Coupé-Décalé, which means "cut and run", in Ivorian slang it means "to cheat someone and run away" and it began in the early 2000s during Ivory Coast's civil war.

The music incorporates fast percussion, deep bass and hip-hop-style vocals. Arafat became the symbol of the flashy well-dressed lifestyle which is associated with the music. His song Dosabado is one of his most popular hits. He liked motorcycles and also featured them in his recent hit 'Moto Moto' released in May.

Arafat later became popular in the Europe and the United States when some of the sports personalities popularized the dance steps of coupé-décalé genre. "Dosabado", "Kpangor", "Zoropoto", "Enfant Beni" and "Moto, Moto" were some of his major hits.

He had multiple motorcycle accidents, one of which in 2009, was serious. Arafat's motorcycle accident in 2019 was fatal. On 12 August 2019, Arafat died in Abidjan Hospital after a motorcycle accident in Abidjan, Ivory Coast.

Achievements
• He was awarded the "Best Artist of the Year" at the Coupé-Decalé Awards in 2016 and 2017.
• He also won two WatsUp TV Africa Music Video Awards in 2016.
• He won the Best West African Video at the 2016 Maplôrly
• He also won the Best African Performance at the Concert a Korhogo
Follow Boomplay and keep up to date with the latest Arafat songs and information.

Dj Arafat Songs
• Kpangor
• Zropoto
• Boudha
• Djessimidjeka
• Agbangnan
• Enfant béni
• Dosabado
• Moto Moto
• Kong
• Jonathan
• 202

Dj Arafat songs are included in Boomplay music playlists. Search to stream and download Dj Arafat songs MP3/ single/ albums on the platform.
FAQs about DJ Arafat
Where is DJ Arafat from?
He is from Côte d'Ivoire.
What are the latest songs of DJ Arafat?
The latest songs of DJ Arafat are Djessimidjeka, On b**se pas un peu? and On va sauter.
What are the best songs of DJ Arafat?
The best songs of DJ Arafat are Je veux réaliser, Ca va aller and Je gagne temps.
What are the best albums of DJ Arafat?
The best albums of DJ Arafat are Yorogang, Gladiator and Renaissance.
How to download songs of DJ Arafat?
You can download songs of DJ Arafat from Boomplay App for free.
Firstly, install Boomplay app on your mobile phone.
Secondly, navigate to the song you would like to download.
Thirdly, Tap on More > Download.