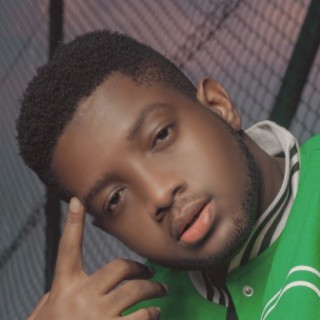 BRYAN THE MENSAH
Current #1,465

All Time #1,520

Named as Apple Music's favorite artist of the month in 2017, BRYAN THE MENSAH has carved out a unique space for himself in the African alternative scene and is undoubtedly one of the leaders of the new school pack of African artists doing things differently.
His sound could be faintly described as trap-influenced, vibrant and conscious as he always makes it a point to inspire his audience with a message while giving them the turn up of their lives.
The young millennial with 2 solid projects to his name has charted in the top 10 on Apple Music, iTunes, Yfm, Aftown Music and several reputable music platforms across Africa and other parts of the world.
He has worked with Big African music brands such as Mr Eazi, EmPawa Africa, Odunsi The Engine, Efya, Kwesi Arthur, La Meme Gang, E.L., Chocolate City and BlaqBonez.
BRYAN THE MENSAH is certain on taking the rest of the world by storm with his unique sound, his energy and his light....more

Boom ID : 103460018 Country : Ghana Gender : Male
Songs

(40)

Albums

(9)

Playlists

(66)
1

2

3

4

5

6

7

8

9

10

11

12

13

14

15

16

17

18

19

20

21

22

23

24

25

26

27

28

29

30

31

32

33

34

35

36

37

38

39

40
Listen to BRYAN THE MENSAH's new songs including "Untill I See You (Anopa Tutuutu) ft. Titi Owusu", "Life Is A Movie ft. Black Sherif", "Feeli Feeli" and many more. Enjoy BRYAN THE MENSAH's latest songs and explore the BRYAN THE MENSAH's new music albums. If you want to download BRYAN THE MENSAH songs MP3, use the Boomplay App to download the BRYAN THE MENSAH songs for free. Discover BRYAN THE MENSAH's latest songs, popular songs, trending songs all on Boomplay.
Named as Apple Music's favorite artist of the month in 2017, BRYAN THE MENSAH has carved out a unique space for himself in the African alternative scene and is undoubtedly one of the leaders of the new school pack of African artists doing things differently.
His sound could be faintly described as trap-influenced, vibrant and conscious as he always makes it a point to inspire his audience with a message while giving them the turn up of their lives.
The young millennial with 2 solid projects to his name has charted in the top 10 on Apple Music, iTunes, Yfm, Aftown Music and several reputable music platforms across Africa and other parts of the world.
He has worked with Big African music brands such as Mr Eazi, EmPawa Africa, Odunsi The Engine, Efya, Kwesi Arthur, La Meme Gang, E.L., Chocolate City and BlaqBonez.
BRYAN THE MENSAH is certain on taking the rest of the world by storm with his unique sound, his energy and his light.
New Comments(
15

)