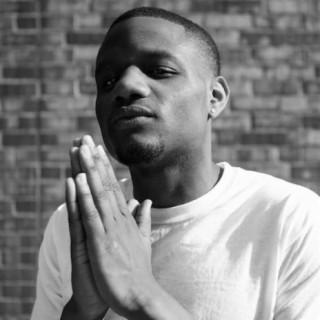 DJ Tunez
Current #1,357

All Time #730

Michael Babatunde Adeyinka Also known as DJ Tunez is a Nigeria and USA based disc jockey. Many DJ Tunez songs become very popular and trendy online with a great number of streaming and downloads on Boomplay.

Michael Babatunde Adeyinka was born in Brooklyn Long Island Hospital, New York, USA.

Career
His dream began after DJing his local church's Christmas parties as a teen. This eventually grew into paid gigs DJing church members' events such as birthday parties and weddings. His African community in South Brooklyn began to take a fancy to his ability to play music with an afrobeats and dancehall inspired atmosphere to the audience, the little attention encouraged him to throw parties around the city.

2016 was a turning point for DJ Tunez as he collaborated with Wande Coal to dish out what Okayafrica described as Nigeria 2nd Best song of 2017. In 2019 DJ Tunez released a single featuring Wizkid titled "Gbese", "Turn Up" Featuring Wizkid & Reekado Banks, with supplementary vocals from Rema. DJ Tunez event, a Black Friday "Blackout" party, brought about 1,700 people to Queens' Amazura Concert Hall in November 2019.

In 2015, DJ Tunez was asked by Wizkid to join Starboy Entertainment, as the official label DJ, DJ Tunez first production was in 2016's Iskaba, a contagious hit song with Wande Coal. He has collaborated with other acts such as Wizkid, Sarz, Burna Boy, Busiswa, Reekado Banks, Damibliz, Omah Lay and many more.

Achievements
• He won the World DJ at the 2014 Nigerian Entertainment Awards
• His song Iskaba won him the Best Collaboration at the 2015 Nigerian Entertainment Awards
• He won the Best African DJ at 2017 AFRIMMA

Follow Boomplay and keep up-to-date with the latest DJ Tunez songs and information.

DJ Tunez Songs
• Glow
• Your Body
• My Love
• Get Up
• Iskaba
• Cover Me
• Late Night
• Gbese
• Turn Up
• Too Much
• Paloma
• PAMI ft. Wizkid, Adekunle Gold & Omah Lay

DJ Tunez songs are included in Boomplay music playlists. Search to stream and download DJ Tunez songs MP3/ single/ albums on the platform....more

Country/Region : Nigeria
Songs

(6)

Albums

(2)

Playlists

(7)
Listen to DJ Tunez's new songs including "Causing Trouble ft. Oxlade", "Turn Up ft. Wizkid & Reekado Banks", "Blessings (Mixed) ft. Wizkid & Gimba" and many more. Enjoy DJ Tunez's latest songs and explore the DJ Tunez's new music albums. If you want to download DJ Tunez songs MP3, use the Boomplay App to download the DJ Tunez songs for free. Discover DJ Tunez's latest songs, popular songs, trending songs all on Boomplay.
Michael Babatunde Adeyinka Also known as DJ Tunez is a Nigeria and USA based disc jockey. Many DJ Tunez songs become very popular and trendy online with a great number of streaming and downloads on Boomplay.

Michael Babatunde Adeyinka was born in Brooklyn Long Island Hospital, New York, USA.

Career
His dream began after DJing his local church's Christmas parties as a teen. This eventually grew into paid gigs DJing church members' events such as birthday parties and weddings. His African community in South Brooklyn began to take a fancy to his ability to play music with an afrobeats and dancehall inspired atmosphere to the audience, the little attention encouraged him to throw parties around the city.

2016 was a turning point for DJ Tunez as he collaborated with Wande Coal to dish out what Okayafrica described as Nigeria 2nd Best song of 2017. In 2019 DJ Tunez released a single featuring Wizkid titled "Gbese", "Turn Up" Featuring Wizkid & Reekado Banks, with supplementary vocals from Rema. DJ Tunez event, a Black Friday "Blackout" party, brought about 1,700 people to Queens' Amazura Concert Hall in November 2019.

In 2015, DJ Tunez was asked by Wizkid to join Starboy Entertainment, as the official label DJ, DJ Tunez first production was in 2016's Iskaba, a contagious hit song with Wande Coal. He has collaborated with other acts such as Wizkid, Sarz, Burna Boy, Busiswa, Reekado Banks, Damibliz, Omah Lay and many more.

Achievements
• He won the World DJ at the 2014 Nigerian Entertainment Awards
• His song Iskaba won him the Best Collaboration at the 2015 Nigerian Entertainment Awards
• He won the Best African DJ at 2017 AFRIMMA

Follow Boomplay and keep up-to-date with the latest DJ Tunez songs and information.

DJ Tunez Songs
• Glow
• Your Body
• My Love
• Get Up
• Iskaba
• Cover Me
• Late Night
• Gbese
• Turn Up
• Too Much
• Paloma
• PAMI ft. Wizkid, Adekunle Gold & Omah Lay

DJ Tunez songs are included in Boomplay music playlists. Search to stream and download DJ Tunez songs MP3/ single/ albums on the platform.
New Comments(
104

)
FAQs about DJ Tunez
Where is DJ Tunez from?
He is from Nigeria.
How to download songs of DJ Tunez?
You can download songs of DJ Tunez from Boomplay App for free.
Firstly, install Boomplay app on your mobile phone.
Secondly, navigate to the song you would like to download.
Thirdly, Tap on More > Download.