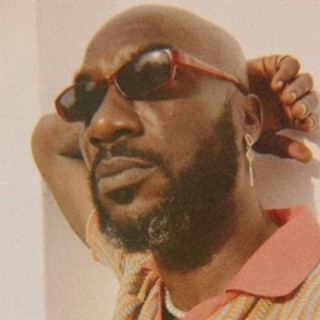 Kwabena Kwabena
Current #2,912

All Time #3,635

George Kwabena Adu (born 17 October 1981) in Buabuashie in Greater Accra) is a Ghanaian musician, guitarist, and an accomplished draftsman.

His name, Kwabena Kwabena depicts the two vocations he is presently in, first as Kwabena, the draftsman, and Kwabena, the contemporary highlife musician.

He emerged after featuring on Kontihene's 2004 hit, Esi and he featured Kontihene on his own debut hit, Aso.

Kwabena attended Datus Complex in Bubuashie, Green Hill School in Achimota, and Aggrey Junior Secondary School. He is an old student of St. Peters Secondary School in Nkwatia and is a proud PERSCOBA.

He started playing the guitar in church at the age of 14 and he also led the church choir. He then started hanging around Hush Hush studios featuring on various songs. He got introduced to Hammer of the Last 2.

Many Kwabena Kwabena songs become very popular and trendy online with a great number of streaming and downloads on Boomplay.

Career
His breakthrough came in 2004 when he recorded is debut album ASO. Three of the songs were used in the soundtrack of Sparrow Productions's The Perfect Picture. Some of his hits include Ka kyere me, Trodom, Adea waye me, Fakye me, and Me ne woa.

He released his second album, Dabi. Kwabena Kwabena has a strong passion for philanthropic work and believes in his Ghanaian environment.

This passion spurred him on to set up the KwabenaKwabena Save A Life Foundation.

Follow Boomplay and keep up-to-date with the latest Kwabena Kwabena songs and information.

Achievement
Kwabena went on to achieve a number of local and international awards some of which include, the best vocal performance and the best songwriter.

His third album, Daakye, came out in 2013 which also had hit songs like Bue Kwan, Adult Music, Bye Bye, etc

Kwabene Kwabene Songs:
• Aso
• Afraid to lose you
• Adult music ft Samini
• Engya me ho ft Joojo
• Bue kwan
• Kwaadede
• Obaa
• Tokro
• Tuamudaa

Kwabena Kwabena songs are included in Boomplay music playlists. Search to stream and download Kwabena Kwabena Songs MP3/ single/ albums on the platform....more

Country/Region : Ghana
Listen to Kwabena Kwabena's new songs including "Afraid to Lose You", "Kwadede", "Tuamudaa" and many more. Enjoy Kwabena Kwabena's latest songs and explore the Kwabena Kwabena's new music albums. If you want to download Kwabena Kwabena songs MP3, use the Boomplay App to download the Kwabena Kwabena songs for free. Discover Kwabena Kwabena's latest songs, popular songs, trending songs all on Boomplay.
Kwabena Kwabena Biography
George Kwabena Adu (born 17 October 1981) in Buabuashie in Greater Accra) is a Ghanaian musician, guitarist, and an accomplished draftsman.

His name, Kwabena Kwabena depicts the two vocations he is presently in, first as Kwabena, the draftsman, and Kwabena, the contemporary highlife musician.

He emerged after featuring on Kontihene's 2004 hit, Esi and he featured Kontihene on his own debut hit, Aso.

Kwabena attended Datus Complex in Bubuashie, Green Hill School in Achimota, and Aggrey Junior Secondary School. He is an old student of St. Peters Secondary School in Nkwatia and is a proud PERSCOBA.

He started playing the guitar in church at the age of 14 and he also led the church choir. He then started hanging around Hush Hush studios featuring on various songs. He got introduced to Hammer of the Last 2.

Many Kwabena Kwabena songs become very popular and trendy online with a great number of streaming and downloads on Boomplay.

Career
His breakthrough came in 2004 when he recorded is debut album ASO. Three of the songs were used in the soundtrack of Sparrow Productions's The Perfect Picture. Some of his hits include Ka kyere me, Trodom, Adea waye me, Fakye me, and Me ne woa.

He released his second album, Dabi. Kwabena Kwabena has a strong passion for philanthropic work and believes in his Ghanaian environment.

This passion spurred him on to set up the KwabenaKwabena Save A Life Foundation.

Follow Boomplay and keep up-to-date with the latest Kwabena Kwabena songs and information.

Achievement
Kwabena went on to achieve a number of local and international awards some of which include, the best vocal performance and the best songwriter.

His third album, Daakye, came out in 2013 which also had hit songs like Bue Kwan, Adult Music, Bye Bye, etc

Kwabene Kwabene Songs:
• Aso
• Afraid to lose you
• Adult music ft Samini
• Engya me ho ft Joojo
• Bue kwan
• Kwaadede
• Obaa
• Tokro
• Tuamudaa

Kwabena Kwabena songs are included in Boomplay music playlists. Search to stream and download Kwabena Kwabena Songs MP3/ single/ albums on the platform.
New Comments(
20

)
FAQs about Kwabena Kwabena
Where is Kwabena Kwabena from?
He is from Ghana.
How to download songs of Kwabena Kwabena?
You can download songs of Kwabena Kwabena from Boomplay App for free.
Firstly, install Boomplay app on your mobile phone.
Secondly, navigate to the song you would like to download.
Thirdly, Tap on More > Download.