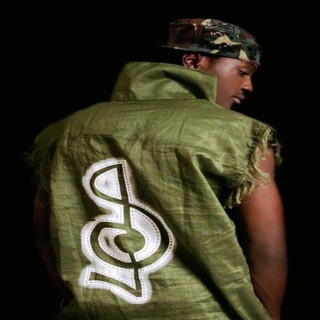 Sound Sultan
Current #4,434

All Time #2,347

Sound Sultan who was born as Olanrewaju Fasasi is a Nigerian rapper, singer-songwriter, actor, comedian, and recording artist. Sultan is regarded as one of the pacesetters of modern hip hop music in Nigeria. Many of Sound Sultan songs become very popular and trendy online with great number of streaming and downloads on Boomplay.

Career:
The veteran singer started developing an interest in music in 1991. He started with writing lyrics and miming at school parties. Sound Sultan gives his elder brother, Baba Dee the credit for his early interest in music.
Before his contract with Kennis Music expired in 2007, he had already released four albums with them. On leaving Kennis music, he partnered with Baba Dee to start Naija Ninjas. Naija Ninjas is a parent company for a record label, production outfit, and clothing line.

Although Sound Sultan commenced his music career as a rapper, he later diversified into different music genres. He sings R&B, Afrobeat, Soul, and Fuji.

Sound Sultan believes music artists should not be judged based on their music genre, because the message of the song is the most important thing.

He worked with Wyclef Jean, 2face Idibia, and Faze on Wyclef's Welcome to Haiti: Creole 101 album. After this album, Sound Sultan and Wyclef jean has collaborated on two other projects, King of My Country in 2009, and People Bad in 2012.

Achievement:
2012 The Headies Award for Album of the Year (Back From The Future) (nominated)

Follow Boomplay and keep up-to-date with latest Sound Sultan songs and information.

Sound Sultan Songs:
• African Lady
• Natural Something
• Kokose
• Hello Baale
• Orobo
• Obalola
• Everything Is Everything
• Luv Language
• Gud Gal
• Oko Won Lode
• Monsura
• Area
• Sound Buoy Killin
• Kurukomaga Remix
• Born on a saturday
• Bushmeat ft 2face and w4
• Rewind Time
• Eshe
• Motherland
• Good girl
• Temporary Turn Permanent ft. Baba Dee

Net worth:
Nigerian rapper, actor, singer-songwriter and comedian, Olanrewaju Fasasi, has grown his music career as well as his acting career. Sultan has an estimated net worth of about $2.5 million.

X songs are included in Boomplay music playlists. Search to stream and download X songs MP3/ single/ albums on the platform....more

Country/Region : Nigeria
Listen to Sound Sultan's new songs including "Ole ft.2Face", "Geshomo ft. 2Baba & Wizkid", "Fayaa Fayaa ft. Duktor Sett" and many more. Enjoy Sound Sultan's latest songs and explore the Sound Sultan's new music albums. If you want to download Sound Sultan songs MP3, use the Boomplay App to download the Sound Sultan songs for free. Discover Sound Sultan's latest songs, popular songs, trending songs all on Boomplay.
Sound Sultan who was born as Olanrewaju Fasasi is a Nigerian rapper, singer-songwriter, actor, comedian, and recording artist. Sultan is regarded as one of the pacesetters of modern hip hop music in Nigeria. Many of Sound Sultan songs become very popular and trendy online with great number of streaming and downloads on Boomplay.

Career:
The veteran singer started developing an interest in music in 1991. He started with writing lyrics and miming at school parties. Sound Sultan gives his elder brother, Baba Dee the credit for his early interest in music.
Before his contract with Kennis Music expired in 2007, he had already released four albums with them. On leaving Kennis music, he partnered with Baba Dee to start Naija Ninjas. Naija Ninjas is a parent company for a record label, production outfit, and clothing line.

Although Sound Sultan commenced his music career as a rapper, he later diversified into different music genres. He sings R&B, Afrobeat, Soul, and Fuji.

Sound Sultan believes music artists should not be judged based on their music genre, because the message of the song is the most important thing.

He worked with Wyclef Jean, 2face Idibia, and Faze on Wyclef's Welcome to Haiti: Creole 101 album. After this album, Sound Sultan and Wyclef jean has collaborated on two other projects, King of My Country in 2009, and People Bad in 2012.

Achievement:
2012 The Headies Award for Album of the Year (Back From The Future) (nominated)

Follow Boomplay and keep up-to-date with latest Sound Sultan songs and information.

Sound Sultan Songs:
• African Lady
• Natural Something
• Kokose
• Hello Baale
• Orobo
• Obalola
• Everything Is Everything
• Luv Language
• Gud Gal
• Oko Won Lode
• Monsura
• Area
• Sound Buoy Killin
• Kurukomaga Remix
• Born on a saturday
• Bushmeat ft 2face and w4
• Rewind Time
• Eshe
• Motherland
• Good girl
• Temporary Turn Permanent ft. Baba Dee

Net worth:
Nigerian rapper, actor, singer-songwriter and comedian, Olanrewaju Fasasi, has grown his music career as well as his acting career. Sultan has an estimated net worth of about $2.5 million.

X songs are included in Boomplay music playlists. Search to stream and download X songs MP3/ single/ albums on the platform.
New Comments(
88

)
FAQs about Sound Sultan
Where is Sound Sultan from?
He is from Nigeria.
How to download songs of Sound Sultan?
You can download songs of Sound Sultan from Boomplay App for free.
Firstly, install Boomplay app on your mobile phone.
Secondly, navigate to the song you would like to download.
Thirdly, Tap on More > Download.