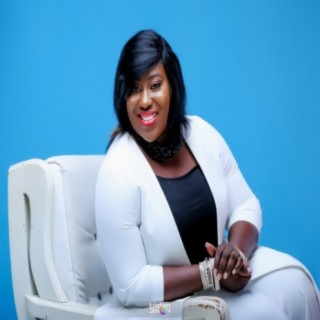 Tosin Oyelakin
Current #74.1k

All Time #65.4k

Tosin is multiple award-winning worship leader and Gospel Singer/Songwriter and Worship Leader who has been singing in church since about the age of seven.

Tosin's mandate is to bring to all who come in contact with her and her ministry, the pure and undiluted love of Christ through her music and inspiring words of wisdom.

In 2016, Tosin released her debut 3 track EP, 'You're Precious', and in 2018, Tosin released her full 15 track album titled "My Offering, My Everything". She has since released life inspiring singles like "E Lu Agogo (Jingle Bells)," "Holy Spirit" and "Shammah"

Tosin's collaborations include notable artists like Onos Ariyo (Nigeria), Pat Uwaje-King (Nigeria), Gosh Da Reel (South Africa), Hayormidey (Nigeria) and Mr Soji Harmony (U.K.)

Tosin is also a speaker and a writer known for her daily words of wisdom which is reaching far and wide to bless lives and encourage godliness.

Tosin is a physiotherapist by profession, is married and blessed with kids...more

Country/Region : Nigeria
Songs

(0)

Albums

(0)

Playlists

(0)
Listen to Tosin Oyelakin's new songs including and many more. Enjoy Tosin Oyelakin's latest songs and explore the Tosin Oyelakin's new music albums. If you want to download Tosin Oyelakin songs MP3, use the Boomplay App to download the Tosin Oyelakin songs for free. Discover Tosin Oyelakin's latest songs, popular songs, trending songs all on Boomplay.
Tosin is multiple award-winning worship leader and Gospel Singer/Songwriter and Worship Leader who has been singing in church since about the age of seven.

Tosin's mandate is to bring to all who come in contact with her and her ministry, the pure and undiluted love of Christ through her music and inspiring words of wisdom.

In 2016, Tosin released her debut 3 track EP, 'You're Precious', and in 2018, Tosin released her full 15 track album titled "My Offering, My Everything". She has since released life inspiring singles like "E Lu Agogo (Jingle Bells)," "Holy Spirit" and "Shammah"

Tosin's collaborations include notable artists like Onos Ariyo (Nigeria), Pat Uwaje-King (Nigeria), Gosh Da Reel (South Africa), Hayormidey (Nigeria) and Mr Soji Harmony (U.K.)

Tosin is also a speaker and a writer known for her daily words of wisdom which is reaching far and wide to bless lives and encourage godliness.

Tosin is a physiotherapist by profession, is married and blessed with kids
New Comments(
0

)

What do you think of this artist?