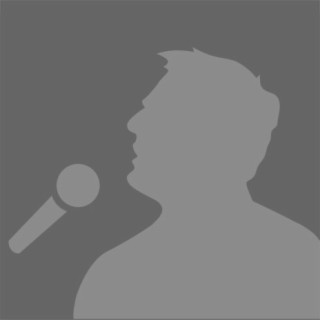 Boye 'The Genius'
Current #99k+

All Time #58.2k

Emmanuel Boye known as Boye 'The Genius', is a Boston-based music producer from Accra, Ghana. Boye (pronounced 'boy') grew up in a very musically inclined family and is influenced by a spectrum of different musical styles and genres such as Afrobeats, HipHop, Jazz, and R&B. These musical influences are what shape and mold his production style causing him to blend both African and non-African musical elements effortlessly.

Boye's love and passion for music go back as far as he can remember. He started drumming beat patterns on tables in the 5th Grade and translated those skills to his first Digital Audio Workstation (DAW) in the 7th Grade.
From writing his music and helping other musicians write their music to A&Ring different artists and projects, his passion for music translates into many other alternatives truly earning him the moniker, 'The Genius.'

In 2018, Boye released his single, 'Omoge Campus,' which featured emPawa Africa's Joeboy, and has since then worked and collaborated with artists such as Kiddblack, La Meme Gang, and Kwesi Arthur. His goal is to make good music and create opportunities for talented individuals to showcase their skills, and he continues to work every day towards fulfilling that....more

Country : Others
Songs

(5)

Albums

(2)

Playlists

(0)
Listen to Boye 'The Genius''s new songs including "Omoge Campus ft. Joeboy", "Fate ft. Adomaa", "Stars On Earth" and many more. Enjoy Boye 'The Genius''s latest songs and explore the Boye 'The Genius''s new music albums. If you want to download Boye 'The Genius' songs MP3, use the Boomplay App to download the Boye 'The Genius' songs for free. Discover Boye 'The Genius''s latest songs, popular songs, trending songs all on Boomplay.
Emmanuel Boye known as Boye 'The Genius', is a Boston-based music producer from Accra, Ghana. Boye (pronounced 'boy') grew up in a very musically inclined family and is influenced by a spectrum of different musical styles and genres such as Afrobeats, HipHop, Jazz, and R&B. These musical influences are what shape and mold his production style causing him to blend both African and non-African musical elements effortlessly.

Boye's love and passion for music go back as far as he can remember. He started drumming beat patterns on tables in the 5th Grade and translated those skills to his first Digital Audio Workstation (DAW) in the 7th Grade.
From writing his music and helping other musicians write their music to A&Ring different artists and projects, his passion for music translates into many other alternatives truly earning him the moniker, 'The Genius.'

In 2018, Boye released his single, 'Omoge Campus,' which featured emPawa Africa's Joeboy, and has since then worked and collaborated with artists such as Kiddblack, La Meme Gang, and Kwesi Arthur. His goal is to make good music and create opportunities for talented individuals to showcase their skills, and he continues to work every day towards fulfilling that.
New Comments(
0

)

What do you think of this artist?