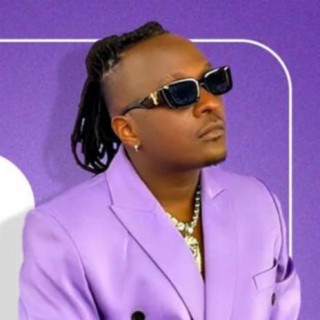 Platini P
Current #11.5k

All Time #10.6k

Platini P is an African International Afropop singer, songwriter, and great stage performer. Many of Platini P's songs become very popular and trendy online with a great number of streaming and downloads on Boomplay.

Career
Started his music band Dream Boys in 2009 while in high school a few years later music becomes his professional.

Platini P introduced a solo career in 2019 and recorded his first song in 2020 "Fata Amano"

During this period Platini P worked on different mega deals with Rbc (Rwanda Biomedical Center) on a campaign against HIV with Cogebank during tour du Rwanda with airtel-on-airtel Money campaign.

He is a brand ambassador of Canal Plus Rwanda and Belgian legacy a beverage brewery company.

Platini P has toured almost the whole country (Rwanda) and performed in Burundi, Uganda, and Belgium (for Rwanda diaspora).

Platini P signed a 360 recording and management deal with one of Africa's Biggest management company, One Percent International Management Company.

Academically Platini P is a graduate of journalism and communication and speaks four languages (Kinyarwanda, Swahili, French, and English).

Follow Boomplay and keep up to date with the latest Platini P songs and information.

Platini P Songs
• Shumuleta
• Nta Birenze
• Antansiyo
• Somaho
• Veronika
• Helena
• Fata Amano
• Ikofi

Platini P songs are included in Boomplay music playlists. Search to stream and download Platini P songs MP3/ single/ albums on the platform....more

Country/Region : Rwanda
Songs

(1)

Albums

(1)

Playlists

(1)
Listen to Platini P's new songs including "Shumuleta", and many more. Enjoy Platini P's latest songs and explore the Platini P's new music albums. If you want to download Platini P songs MP3, use the Boomplay App to download the Platini P songs for free. Discover Platini P's latest songs, popular songs, trending songs all on Boomplay.
Platini P is an African International Afropop singer, songwriter, and great stage performer. Many of Platini P's songs become very popular and trendy online with a great number of streaming and downloads on Boomplay.

Career
Started his music band Dream Boys in 2009 while in high school a few years later music becomes his professional.

Platini P introduced a solo career in 2019 and recorded his first song in 2020 "Fata Amano"

During this period Platini P worked on different mega deals with Rbc (Rwanda Biomedical Center) on a campaign against HIV with Cogebank during tour du Rwanda with airtel-on-airtel Money campaign.

He is a brand ambassador of Canal Plus Rwanda and Belgian legacy a beverage brewery company.

Platini P has toured almost the whole country (Rwanda) and performed in Burundi, Uganda, and Belgium (for Rwanda diaspora).

Platini P signed a 360 recording and management deal with one of Africa's Biggest management company, One Percent International Management Company.

Academically Platini P is a graduate of journalism and communication and speaks four languages (Kinyarwanda, Swahili, French, and English).

Follow Boomplay and keep up to date with the latest Platini P songs and information.

Platini P Songs
• Shumuleta
• Nta Birenze
• Antansiyo
• Somaho
• Veronika
• Helena
• Fata Amano
• Ikofi

Platini P songs are included in Boomplay music playlists. Search to stream and download Platini P songs MP3/ single/ albums on the platform.
New Comments(
5

)