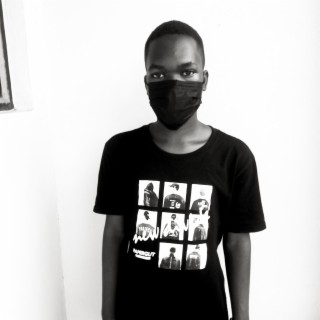 Winter Trillionaire
Current #99k+

All Time #344.1k

Winter Trillionaire, also known as Davis Wanyama, is a Ugandan EDM Producer, Entrepreneur, Writer, Gamer, YouTuber and GOD fearing.
He was born on 05th April 1997 in Kampala, Uganda. He grew up in Kabowa and later on moved to Buddo, Wakiso where he was raised by his parents.

He attended St. Joseph Pilot School and Buddo Preparatory School for his primary level of Education from 2001 - 2011 and St. Mark's College Namagoma for his secondary level of Education and that was from 2012 - 2017. He joined Makerere University in 2018 to pursue a Bachelor's Degree in Development Economics.

Winter Trillionaire started his Music Career at the age of 20 in Kampala, Uganda as a Music Producer online. He started by releasing his originals on major streaming platforms such as Spotify, Apple Music, Deezer, Boomplay, Amazon Music etc in early July 2019. He released "Ride with Me" as his Debut single which was also followed by a number of songs such as Memories, Maze Hunter, Joyfully etc....more

Boom ID : 98129780 Country : Uganda Gender : Male
Songs

(0)

Albums

(0)

Playlists

(0)
Listen to Winter Trillionaire's new songs including and many more. Enjoy Winter Trillionaire's latest songs and explore the Winter Trillionaire's new music albums. If you want to download Winter Trillionaire songs MP3, use the Boomplay App to download the Winter Trillionaire songs for free. Discover Winter Trillionaire's latest songs, popular songs, trending songs all on Boomplay.
Winter Trillionaire, also known as Davis Wanyama, is a Ugandan EDM Producer, Entrepreneur, Writer, Gamer, YouTuber and GOD fearing.
He was born on 05th April 1997 in Kampala, Uganda. He grew up in Kabowa and later on moved to Buddo, Wakiso where he was raised by his parents.

He attended St. Joseph Pilot School and Buddo Preparatory School for his primary level of Education from 2001 - 2011 and St. Mark's College Namagoma for his secondary level of Education and that was from 2012 - 2017. He joined Makerere University in 2018 to pursue a Bachelor's Degree in Development Economics.

Winter Trillionaire started his Music Career at the age of 20 in Kampala, Uganda as a Music Producer online. He started by releasing his originals on major streaming platforms such as Spotify, Apple Music, Deezer, Boomplay, Amazon Music etc in early July 2019. He released "Ride with Me" as his Debut single which was also followed by a number of songs such as Memories, Maze Hunter, Joyfully etc.
New Comments(
1

)