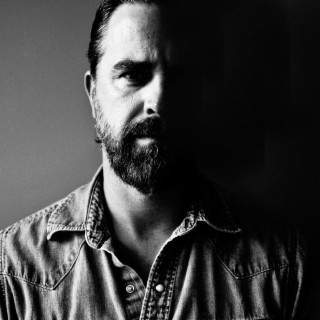 Chris Hennessee
Current #4,733

All Time #5,228

Chris Hennessee loaded up his truck in 1998 and headed out of Decatur, TN bound for Nashville… chasin' his dreams like so many others before him. Somewhere in the past 12 years he's realized it's the chasing that's important. Regardless of the outcome, getting out of his comfort zone and going for it is what it's all about. These days Chris is blessed to have the opportunity to write and play with some of the most talented people in the world. He's also been fortunate to have his songs recorded on records like Billy Currington's "A Little Bit Of Everything" as well as Kevin Fowler, Corey Morrow, Tate Stevens and Rodney Carrington, albums.

Since the Fall of 2010 Chris has been opening shows for one of the coolest acts in the business (and good friend), Mr. Jamey Johnson.

One thing Chris knows for sure, God has a plan for all of us and odds are those plans aren't exactly the plans we've made for ourselves. Just let him drive and enjoy the ride! He's been blessed with a beautiful (inside and out) wife who supports him 100 percent, a supportive family and the opportunity to play guitar and tell stories for a living. He couldn't ask for more....more

Boom ID : 101453435 Country : United States Gender : Group
Songs

(29)

Albums

(10)

Playlists

(0)
1

2

3

4

5

6

7

8

9

10

11

12

13

14

15

16

17

18

19

20

21

22

23

24

25

26

27

28

29
Listen to Chris Hennessee's new songs including "Gospel Songs", "Jesus Never Stops Loving You", "God Is Good" and many more. Enjoy Chris Hennessee's latest songs and explore the Chris Hennessee's new music albums. If you want to download Chris Hennessee songs MP3, use the Boomplay App to download the Chris Hennessee songs for free. Discover Chris Hennessee's latest songs, popular songs, trending songs all on Boomplay.
Chris Hennessee loaded up his truck in 1998 and headed out of Decatur, TN bound for Nashville… chasin' his dreams like so many others before him. Somewhere in the past 12 years he's realized it's the chasing that's important. Regardless of the outcome, getting out of his comfort zone and going for it is what it's all about. These days Chris is blessed to have the opportunity to write and play with some of the most talented people in the world. He's also been fortunate to have his songs recorded on records like Billy Currington's "A Little Bit Of Everything" as well as Kevin Fowler, Corey Morrow, Tate Stevens and Rodney Carrington, albums.

Since the Fall of 2010 Chris has been opening shows for one of the coolest acts in the business (and good friend), Mr. Jamey Johnson.

One thing Chris knows for sure, God has a plan for all of us and odds are those plans aren't exactly the plans we've made for ourselves. Just let him drive and enjoy the ride! He's been blessed with a beautiful (inside and out) wife who supports him 100 percent, a supportive family and the opportunity to play guitar and tell stories for a living. He couldn't ask for more.
New Comments(
0

)

What do you think of this artist?