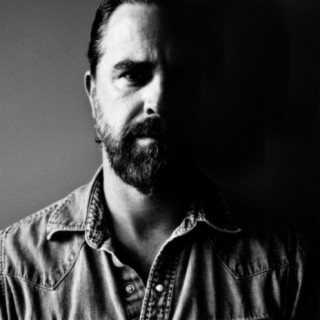 Chris Hennessee
Current #13.4k

All Time #7,713

Singer/Songwriter Chris Hennessee, long time Jamey Johnson band member has released "Wrong End Of The Rainbow." The first song from a brand new project due in June features vocals from Jamey Johnson and was produced by noted musician and producer Jim "Moose" Brown.

"This is the most excited I've ever been about any project. The songs, the production, even the artwork are a reflection of where I come from and where I've always wanted to go musically."

Jamey Johnson adds, "I have always enjoyed Chris' ability to hold an audience captive to his stories and his songs so it has been a real joy having him open my shows over the years and he has been a great addition to my band. This new album not only shows what a great songwriter and musician he is but it also serves as a reflection of his strong faith and his loyalty to God, his family, his friends and his country."

Hennessee's upcoming album project will be his 4th release. His most recent album "Greetings From Hennessee" was released in 2015.

As a songwriter Hennessee has had songs recorded by Billy Currington, Cody Johnson, Kevin Fowler, Corey Morrow, and Rodney Carrington. His song "Hennessee" written with collaborators The Wild Feathers was featured on the hit TV show "Nashville".

A member of Jamey Johnson's band since 2012, he has shared the stage with Willie Nelson, Alison Krauss, Emmylou Harris and many more....more

Country/Region : United States
Songs

(0)

Albums

(0)

Playlists

(0)
Listen to Chris Hennessee's new songs including and many more. Enjoy Chris Hennessee's latest songs and explore the Chris Hennessee's new music albums. If you want to download Chris Hennessee songs MP3, use the Boomplay App to download the Chris Hennessee songs for free. Discover Chris Hennessee's latest songs, popular songs, trending songs all on Boomplay.
Singer/Songwriter Chris Hennessee, long time Jamey Johnson band member has released "Wrong End Of The Rainbow." The first song from a brand new project due in June features vocals from Jamey Johnson and was produced by noted musician and producer Jim "Moose" Brown.

"This is the most excited I've ever been about any project. The songs, the production, even the artwork are a reflection of where I come from and where I've always wanted to go musically."

Jamey Johnson adds, "I have always enjoyed Chris' ability to hold an audience captive to his stories and his songs so it has been a real joy having him open my shows over the years and he has been a great addition to my band. This new album not only shows what a great songwriter and musician he is but it also serves as a reflection of his strong faith and his loyalty to God, his family, his friends and his country."

Hennessee's upcoming album project will be his 4th release. His most recent album "Greetings From Hennessee" was released in 2015.

As a songwriter Hennessee has had songs recorded by Billy Currington, Cody Johnson, Kevin Fowler, Corey Morrow, and Rodney Carrington. His song "Hennessee" written with collaborators The Wild Feathers was featured on the hit TV show "Nashville".

A member of Jamey Johnson's band since 2012, he has shared the stage with Willie Nelson, Alison Krauss, Emmylou Harris and many more.