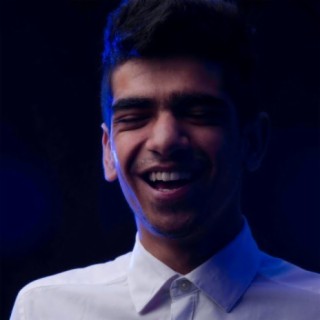 SURAJ
Current #99k+

All Time #38.9k

Kenyan born DJ, Music Producer & Sound Engineer, SURAJ creates contemporary electronic music infused with traditional African, cultural and musical elements.

After making his debut in Nairobi, SURAJ has emerged as a dynamic and trailblazing DJ/producer in East Africa. Since then, he has set his sights on becoming a beacon in Africa's burgeoning electronic music scene.

From South Africa to Angola, Morocco to Ivory Coast, SURAJ's consistent musical footprint on the African continent develops, it has also led him to showcase at leading European super-clubs like Watergate in Berlin, Germany & Pratersauna in Vienna, Austria. From multi-genre festivals like Nyege Nyege Festival (Uganda) Blankets & Wine (Nairobi), La.Sunday (Abidjan) to niche club nights like RISE- Watergate (Berlin) & Element House (Lagos), SURAJ continues to carefully curate a sonic experience that compliments his surrounding, all over the world.

Featuring on platforms and campaigns such as Boiler Room's True Music Africa, Forbes Japan, FADER Magazine. BBC Africa & more SURAJ continues to conquer unchartered territories for electronic music DJs in the region, progress as an artist with a significant and consistent catalogue and stay true to his identity....more

Country/Region : India
Songs

(31)

Albums

(10)

Playlists

(3)
1

2

3

4

5

6

7

8

9

10

11

12

13

14

15

16

17

18

19

20

21

22

23

24

25

26

27

28

29

30

31
Listen to SURAJ's new songs including "Tobina (Original Mix) ft. Mandala", "Dimbale (Raul Bryan s Instrumental Mix) ft. Max Doblhoff & Baboulaye Cissokho", "Tobina ft. Mandala" and many more. Enjoy SURAJ's latest songs and explore the SURAJ's new music albums. If you want to download SURAJ songs MP3, use the Boomplay App to download the SURAJ songs for free. Discover SURAJ's latest songs, popular songs, trending songs all on Boomplay.
Kenyan born DJ, Music Producer & Sound Engineer, SURAJ creates contemporary electronic music infused with traditional African, cultural and musical elements.

After making his debut in Nairobi, SURAJ has emerged as a dynamic and trailblazing DJ/producer in East Africa. Since then, he has set his sights on becoming a beacon in Africa's burgeoning electronic music scene.

From South Africa to Angola, Morocco to Ivory Coast, SURAJ's consistent musical footprint on the African continent develops, it has also led him to showcase at leading European super-clubs like Watergate in Berlin, Germany & Pratersauna in Vienna, Austria. From multi-genre festivals like Nyege Nyege Festival (Uganda) Blankets & Wine (Nairobi), La.Sunday (Abidjan) to niche club nights like RISE- Watergate (Berlin) & Element House (Lagos), SURAJ continues to carefully curate a sonic experience that compliments his surrounding, all over the world.

Featuring on platforms and campaigns such as Boiler Room's True Music Africa, Forbes Japan, FADER Magazine. BBC Africa & more SURAJ continues to conquer unchartered territories for electronic music DJs in the region, progress as an artist with a significant and consistent catalogue and stay true to his identity.
New Comments(
0

)

What do you think of this artist?