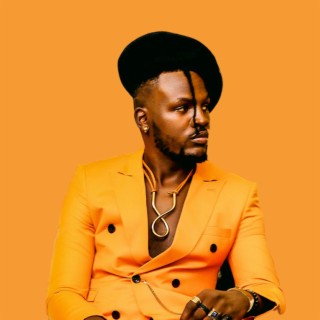 Zulitums
Current #1,684

All Time #1,237

Sam Ssemwogerere also know as Zuli Tums in the showbiz is a Ugandan musician, songwriter and Audio producer signed under with Blacq Avay Records Uganda. He was born and raised in Kamwokya, Kampala in March 1992.

Many of Zulitums Songs became very popular and trendy on social media in line with a great number of streaming and downloads on Boomplay.

Career
He was born and raised in Lukumbi village, Nakaseke district and he however went to Ronnie and Violah nursery school. Kamwokya Islamic for primary School, Kololo Secondary School for O level and Kololo High for A' level and that's where he stopped at. He was named after his late grandfather, but he grew up to find out that he also has another name, 'Zuli', which means something good.

His interest in music production began in Senior Three. He describes his journey to fame as a school for he have learned many things musically and mentally. He has worked with some notable artists in the industry both local and international including Spice Diana, Vampino, Pallaso, Cindy, Maro, Feffe Bussi, Young Mulo, to mention but a few.

He has also worked with different producers like D King, Henry Kiwuwa and also from the new generation, producers like Nessim, Artin Pro, Smart Keys and Nexo. He released his debut album "Invictus" which is Latin for unconquered. The 12-track album premiers only one collaboration with a Nigerian singer Skales.

Follow Boomplay and keep up-to-date with the latest songs of Zuli Tums and information.

Zuli Tums Songs
• Olivannyuma
• Counting On You
• Easy
• Tabu
• One Minute
• You Know Why
• Meant For Me
• Somebody's Daughter
• Good Good
• For The Love
• Omweso
• Bus Duniya
• Finish Up

Zuli Tums Songs are included in Boomplay music playlists. Search, stream, and download Zuli Tums Songs, her latest singles and albums in MP3 only on the Boomplay platform for free....more

Country/Region : Uganda
Songs

(18)

Albums

(7)

Playlists

(0)

Similar Artists

(10)
1

2

3

4

5

6

7

8

9

10

11

12

13

14

15

16

17

18
Listen to Zulitums's new songs including "Oluvannyuma", "Easy", "Counting On You" and many more. Enjoy Zulitums's latest songs and explore the Zulitums's new music albums. If you want to download Zulitums songs MP3, use the Boomplay App to download the Zulitums songs for free. Discover Zulitums's latest songs, popular songs, trending songs all on Boomplay.
Sam Ssemwogerere also know as Zuli Tums in the showbiz is a Ugandan musician, songwriter and Audio producer signed under with Blacq Avay Records Uganda. He was born and raised in Kamwokya, Kampala in March 1992.

Many of Zulitums Songs became very popular and trendy on social media in line with a great number of streaming and downloads on Boomplay.

Career
He was born and raised in Lukumbi village, Nakaseke district and he however went to Ronnie and Violah nursery school. Kamwokya Islamic for primary School, Kololo Secondary School for O level and Kololo High for A' level and that's where he stopped at. He was named after his late grandfather, but he grew up to find out that he also has another name, 'Zuli', which means something good.

His interest in music production began in Senior Three. He describes his journey to fame as a school for he have learned many things musically and mentally. He has worked with some notable artists in the industry both local and international including Spice Diana, Vampino, Pallaso, Cindy, Maro, Feffe Bussi, Young Mulo, to mention but a few.

He has also worked with different producers like D King, Henry Kiwuwa and also from the new generation, producers like Nessim, Artin Pro, Smart Keys and Nexo. He released his debut album "Invictus" which is Latin for unconquered. The 12-track album premiers only one collaboration with a Nigerian singer Skales.

Follow Boomplay and keep up-to-date with the latest songs of Zuli Tums and information.

Zuli Tums Songs
• Olivannyuma
• Counting On You
• Easy
• Tabu
• One Minute
• You Know Why
• Meant For Me
• Somebody's Daughter
• Good Good
• For The Love
• Omweso
• Bus Duniya
• Finish Up

Zuli Tums Songs are included in Boomplay music playlists. Search, stream, and download Zuli Tums Songs, her latest singles and albums in MP3 only on the Boomplay platform for free.